Overview
I have been writing and editing picture books since 2013. In that time, I self-published 2 picture books and traditionally published 8 (with 7 more coming soon with Chronicle Books, Macmillan, S&S, Andrews McMeel, and Groundwood Books).
Over the years, I have worked with authors all around the world, at different stages in their writing careers, on fiction and non-fiction picture books written in styles ranging from prose to rhyming. I have seen manuscripts transform from rough drafts to beautiful, well-crafted stories, many of which have since found homes with publishers like Penguin Random House, Two Lions, HarperCollins, Marshall Cavendish, and more!
Depending on your needs, I can offer the following:
- Editorial overview
- In-depth editorial assessment
- Line edits
- Query and pitch critique
​- Rhyme critique
Regardless of what you choose, I will always be available to answer any industry and writing questions, like querying agents, comparable titles, Twitter pitch events, manuscript wishlists, and so on. Over the years, I have learned a lot, and I can't wait to share that knowledge with you.
I know how hard this business and writing good picture books can be. I know how self-doubt and fear can grab hold of you and convince you you are not a real author. I am here to tell you: you've got this, and I'm here to help.
*** Testimonials ***
"Leila was an absolute star to work with. She was responsive, attentive, and provided extremely valuable feedback. Her vast knowledge and experience enabled me to turn my work from good to great and I could not have done it without her. Highly recommend Lelia to anyone seriously looking to take their work to the next level. She's wonderful!" - Jennifer W.
"As a first-time author, I was completely unsure of what feedback I'd receive in my developmental edit. Leila was positive in her remarks and provided many helpful suggestions to improve the clarity, pitch, and structure of the story. Her patience was much appreciated as I worked through each section of the revision. Her advice enabled me to look carefully at my language, and word count. Following the updates, Leila expertly completed the copy edit for my story, She is resourceful, professional, and thoughtful. I will definitely use her again." - Rhea H.
"Leila's feedback was spot-on each time. She did not tell me what to do; she told me what to think about, and the result is that my book is still my own, yet exponentially better due to her guidance." - J. R. W.
"I couldn't have worked with a better editor! I am so thankful for Leila's time and expertise as I navigated writing my first children's book. She has helped me make countless changes to improve the story while retaining, and at times drawing out, my original vision. She does a great job of guiding and suggesting, but also encouraging the creativity and "the answers" to come from me." - Ryann K.
Services
Languages
English (UK)
English (US)
Work experience
I started my writing career with Sensitive and Extraordinary Kids, a blog about the joys and challenges of parenting a highly sensitive child, and two self-published picture books for highly sensitive children which have been recommended by Dr. Elaine Aron and Dr. Ted Zeff. I was later fortunate enough to publish with Marshall Cavendish and PRH SEA in Singapore and have more to come in the US and Canada with Chronicle Books, Macmillan, S&S, Groundwood, and Andrews McMeel.

I am a strong believer in the power children's books have in shaping societies by nurturing empathy and kindness in young people, and I find the work book-creators and publishers do crucial in paving the way for a better tomorrow. There is nothing I enjoy more than playing with words to create a compelling and powerful story, and I am grateful I get to do that as an author and an editor.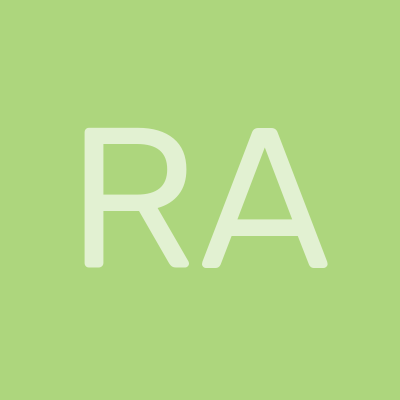 Ritu A.
Sep, 2023
Hazem N.
Sep, 2023
Bruce V.
Sep, 2023
Elisa S.
Aug, 2023
Roseanne R.
Aug, 2023
Sign up to read more reviews
Create a free Reedsy account to connect with Leila and thousands of other publishing professionals on Reedsy.