Overview
I'm a freelance proofreader with several years of experience, working with large publishing houses such as HarperCollins as well as independent authors and small businesses. My non-proofreading background is music, boats and business/hospitality, and I'm currently working on an Information Science PhD. I love working on full length novels and memoirs, but there's no job too big or small - I've previously written and proofread copy for websites, white papers, articles and blogs, and can offer fast turnarounds and flexible pricing.

When I'm working with clients, I like to be as flexible as they need with regards to number of passes and style of queries; for example, when proofreading I will put all of my queries as comments in the document itself, but I'm more than happy to answer or discuss questions either in the document or separately by message in Reedsy. If working with Word I will return two copies: one with tracked changes still on, so all my edits can be seen, and a 'clean' version with all changes accepted. I also enjoy working on PDFs and make good use of Adobe's own comment and highlight functions, and will return this document plus an exported list of the changes. If you prefer, I can also work on Markdown.

Services
Fiction
Fantasy
Mystery & Crime
Science Fiction
Thriller & Suspense
Women's Fiction
Young Adult
Languages
English (UK)
English (US)
Certifications
Proofreading (distance learning) - Publishing Training Centre
Work experience
Providing proofreading and copy editing services for numerous publishers, author services agencies and independent authors and small businesses, including HarperCollins, Authoright and BubbleCow.
Mainly longform fiction and memoirs, but also plenty of non-fiction articles and books, many student dissertations and theses, company website content and extra material such as white papers.
Anthony M.
Mar, 2023
Ryan O.
Dec, 2022
Naomi F.
Oct, 2022
Nicole B.
Sep, 2022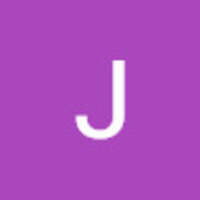 Jim W.
Aug, 2022