Overview
WHO I AM
My journey to building a career in the publishing world was anything but straightforward. Born in the working-class suburbs of Metro Detroit, I attended a small public university in Michigan before moving south to earn my MFA in fiction at the University of South Carolina. In 2017, I was hired as an editorial assistant at Aevitas Creative Management. I was promoted to associate agent within three months and was promoted to full-time literary agent in the summer of 2020. One year later, I saw the first book I sold as an agent hit the New York Times bestseller list.
Before becoming a publishing professional, I worked at a Burger King, a pizza place, an Einstein Bagel Bros and a miniature golf course. I also worked as a small press intern, tutor, journalist, adjunct professor and university administrator. I hold an expertise in the publishing world despite always being something of an outsider in that world. It's this perspective, I believe, that makes me a trustworthy partner to help shepherd other people's stories into the world.
WHAT I DO
I've worked as an agent, co-agent or editorial associate on more than 40 books that have been published by "big five" publishers and prominent indies alike, including novels, memoirs, business books, parenting and health books, "big think" books, self-help, popular psychology and journalistic narratives. The writers who work with me find the process challenging but rewarding—I'm a conscientious editor who always pushes clients to do more, do better and think harder. My style is highly hands-on and collaborative; if a client is comfortable with it, I like to get my hands dirty, providing thorough and detailed "in-text" comments as well as lengthy editorial notes. At the end of the day, a good editor should be willing to sweat with an author to help him or her achieve their goals.
Here is a what a few talented colleagues have said about my work as an editor:
Justin B. is one of the most conscientious editors with whom I have had the privilege of working. His keen eye and dogged persistence in bringing manuscripts and proposals to their best shape have resulted in some phenomenal sales. I couldn't recommend him highly enough.
—Madeleine Morel, President/Lead Agent, 2M Communications
I've collaborated with Justin on multiple projects, and I can tell you that he's a consummate professional—bright, attentive, inquisitive, diligent, conscientious. With his keen literary eye and thoughtfulness, he enhances any manuscript or book proposal he touches. He's also a great guy and a pleasure to engage with. Highly recommended.
—Seth Schulman, The Providence Word & Thought Company
SERVICES I PROVIDE
Query Letter Critiques
A good query needs to be intelligent, professional, clear and evocative in order to catch the eye of a time-strapped agent; a bad query will get lost in the daily flood of emails. As an experienced literary agent, I see tens (sometimes hundreds) of queries every week. For an hourly rate, I will provide detailed feedback on your query letter, accompanying thorough in-text notes and queries with an editorial letter that coaches you on how to make your pitch shine.
Proposal Editing / Coaching / Writing
Maybe you're looking for someone to read your nonfiction book proposal and point out where and how it needs to improve. Maybe you're looking for for a trusted copyeditor. Maybe you're looking for smart, serious and in-depth conceptual editing. Maybe you're looking for a writing partner who will interview you, conduct any necessary research, then draft sections of the proposal in your unique voice. Whatever your needs, I can craft a custom plan and rate to help you develop the strong document you'll need in order to catch the eye of agents and publishers.
Novel or Memoir Editing / Coaching
I always bring a thoughtful eye and open-minded perspective to any project I work on, and that's especially important when it comes to fiction and creative nonfiction. I know firsthand how difficult it can be to open yourself up to constructive criticism. When working with writers, I try to ask thoughtful questions and engage in substantive conversations with the author to help "unlock" a manuscript's potential. I also offer strong prescriptive feedback that helps writers highlight and develop the most evocative and compelling aspects of their stories.
Proofreading
With years of publishing experience, I offer diligent proofreading services on nonfiction as well as fiction projects.
NOTE: If you are seeking a literary agent, please do not pitch me via Reedsy! For ethical reasons, I don't consider queries from any writers who I've worked with in a for-pay editorial capacity, nor will I accept any pitches from writers who have queried me for editing services via Reedsy. Thank you for understanding!
Services
Non-Fiction
Biographies & Memoirs
Health & Wellbeing
Parenting & Families
Self-Help & Self-Improvement
Sex & Relationships
Sports & Outdoors
Travel
Work experience
Aevitas Creative Management
Jul, 2017 — Present
I help discover new authors, help them shape and pitch their stories, present their manuscripts to publishers, negotiate fiercely on their behalf and act as their advocate and guide in sharing their stories with the world.
Arne R.
Nov, 2023
Leslie M.
Nov, 2023
Angelika K.
Oct, 2023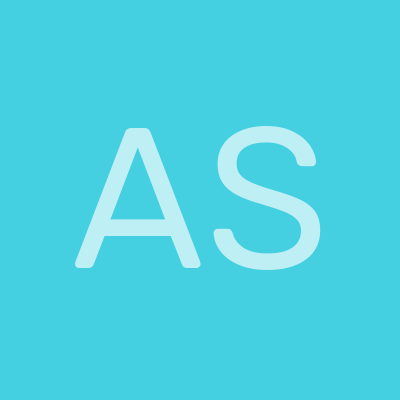 Anna S.
Oct, 2023
Marina K.
Sep, 2023
Sign up to read more reviews
Create a free Reedsy account to connect with Justin and thousands of other publishing professionals on Reedsy.