Overview
An award-winning graphic designer with two decades experience specializing in book cover design. Client list includes Atria Books, Da Capo Press, Hachette Book Group, Harper Collins, Harry N. Abrams, Houghton Mifflin Harcourt, Knopf, Pantheon, Pegasus Books, Penguin Random House, Picador, Shambhala Publications, Simon and Schuster, Smithsonian Books, St. Martins Press, VeloPress, and W. W. Norton. He has designed CD booklets, film posters, identities, branding, logos, social media marketing, and more.

My work has been in many prestigious publications, including COMMUNICATION ARTS, HOW magazine, PRINT magazine, among significant design blogs such as The Casual Optimist.

Awards include the AIGA 50 / 50 Covers, AAUP, Bookbuilders of Boston's New England Book Show, HOW International Design, PRINT Regional Design, the New York Book Show, the National Gold Ink Awards, Communication Arts, Type Director's Club, STEP Design Magazine, and the Publishing Professionals Network.
Services
Non-Fiction
Biographies & Memoirs
History
Religion & Spirituality
Sports & Outdoors
Fiction
Historical Fiction
Literary Fiction
Mystery & Crime
Thriller & Suspense
Awards
PRINT Magazine Design Annual 2009
AIGA 50 Books / 50 Covers 2012
AIGA 50 Books / 50 Covers 2006
AAUP Book, Jacket, and Journal Show 2006
26th Annual New York Book Show - Best Covers 2011
Publishing Professionals Network (AKA Bookbuilders West) 2013
National Gold Ink Award - Pewter 2012
New England Book Show - Best Nonfition Book Award 2015
Certifications
MFA, Boston School of the Museum of Fine Arts
Member of Connecticut Art Directors Club
Past member of the Type Director's Club, AIGA NY, AIGA Boston
Work experience
A design studio specializing in book jacket and book interior design.
Starting with the Spring list, freelance Art Director focused on a range of categories of book covers.
Da Capo Press / Lifelong Books — Perseus Books Group / Hachette Int'l
Aug, 2010 — Feb, 2016 (over 5 years)
Worked with international personalities (actors, musicians, comedians, and chefs), arranged and directed photoshoots, which included hiring photographers, stylists, and managing budgets. Other areas of my work at Da Capo are music, history, memoirs, biographies, lifestyle titles that include cookbooks, diet, fitness, and relationships.
Pantheon and Schocken Books [Knopf Group / Random House]
May, 2007 — Mar, 2009 (almost 2 years)
Designed award-winning book jackets. Managed all aspects of the imprint. Hired and directed designers, illustrators, photographers, and researchers. Worked directly with international level authors, executive editors, and publishers, Sonny Mehta and Janice Goldklang.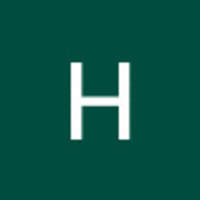 Herb H.
Apr, 2023
Maria C.
Mar, 2023
Bill T.
Mar, 2023
Meg B.
Feb, 2023
elicia D.
Dec, 2022