Overview
I love working with authors. I've been an editor for over ten years and have been lucky enough to work for Europa Editions, Unnamed Press, and Farrar, Straus and Giroux. My experience ranges from publishing literary fiction in translation to books on popular culture.

Amplifying the voices of those with stories worth sharing with the world has always been my professional mission. I am constantly on the lookout for innovative ways to do this and reach the biggest possible audience. Roughly five years ago, I left traditional publishing to co-found an editorial company whose sole mission was to democratize the editing process by bringing professional editorial services to amateur and self-publishing authors.

Whether you are a professional author or are just experimenting with writing for the first time, you deserve to have a professional editor working with you to ensure that your book is the best version of itself. I'd love to be that editor.

"I had a great experience working with Jesse C. on Secret Historian. Jesse read through the manuscript several times, each time making gentle editorial suggestions for improvement. He has a fine eye for prose clarity, precision, and logic, and he also has an intuitive understanding of narrative. Moreover his easygoing manner made working with him a pleasure. During the course of the past twenty years I've written more than ten books (and I've also worked as an editor on many other people's books) so I feel safe in saying that he's about as good as they come. I'd be very happy to work with him again." —Justin Spring, author of Secret Historian, finalist for the National Book Award

"Jesse took the time to know my main character, not just in what he was doing and saying, but also his true nature. He found the core of my manuscript and helped cut out anything that diminished the consistency, the flow and ultimately the impact of the story. He made very clear suggestions, from simple things like word choice to more complex issues like an under-developed character, and was supportive and encouraging throughout the process. I couldn't be happier to have found him." —Chad Sanders

"Choosing to work with Jesse C. on my manuscript was one of the best decisions I made. Though I thought my project was polished and final, I was getting tepid responses from agents and editors. Jesse's notes and insights helped me to see what was working in my novel, and more importantly, what was not working. His line edits were clear, straightforward, and immediately actionable. His editorial letter laid out for me exactly what needed reconsideration and revision, in terms of character development, scene structure, and tone. Most importantly, he presented his notes in such a thoughtful and encouraging manner that I wasn't daunted by the revision work I had in front of me—I was excited to roll up my sleeves and dig in! I would highly recommend his services to anyone who wants to take their work to the next level." —Thomas Kulesa

"It has been a pleasure working with Jesse C. He reads lucidly and has an incredible eye for detail, and was absolutely engaged with every step of the process. He's a great person and a wonderful editor." —Alejandro Zambra, author of Ways of Going Home


Services
Fiction
African American Fiction
Contemporary Fiction
Literary Fiction
Mystery & Crime
Non-Fiction
Art
Biographies & Memoirs
History
Political Science & Current Affairs
Languages
English (CAN)
English (UK)
English (US)
Work experience
Sep, 2014 — Jul, 2019 (almost 5 years)
• Oversaw production, marketing, and distribution of new literary works, including trade print books, eBooks, journals, and NationBuilder's Year in Review.
• Identified new authors and generated book ideas.
• Managed all aspects of two distinct eBook series from title conception to publication.
• Ghostwrote all NationBuilder eBook publications.
• Worked closely with authors such as Amy Henderson, founder of TendLab, and Katharine DeShaw, Deputy Director of Advancement and External Relations for the Academy Museum of Motion Pictures, to develop and edit trade books.
• Supervised production, editing, and design of NationBuilder Review.
• Directed production, editing, and design of NationBuilder's annual Year in Review.
• Wrote all catalog, marketing, and jacket copy.
• Developed and maintained editorial voice for NationBuilder for all external communication.
• Reviewed, evaluated, edited, and copyedited text before approving for publication on the NationBuilder blog.
• Codified company-wide editorial standards; created and disseminated Style Guide for all employees.
• Oversaw NationBuilder company website.
• Run a bespoke editorial company, providing professional editorial services, including manuscript critique, developmental editing, ghostwriting, copyediting and proofreading, and press release composition, to authors, small businesses, and publishing companies of all sizes.
• Guide authors through the publishing process from manuscript to publication.
• Edit manuscripts and provide detailed critiques for independent authors and trade publishers, including Unnamed Press, Amazon, and AmazonCrossing.
• Ghostwrite manuscripts, blog posts, think pieces, and other long-form essays for independent authors and corporate clients.
• Edit, copyedit, and rewrite press releases for select corporate clients.
• Oversee a team of freelance editors, copyeditors, and proofreaders to meet client demand.
Mar, 2013 — Sep, 2014 (over 1 year)
• Cofounded internet-based company designed to provide professional editorial services to independent authors.
• Oversaw and maintained all aspects of our social media, including our Facebook page, website, and blog.
• Guided authors from the editing process through to publication or self-publication.
• Edited manuscripts of all genres, including YA, thrillers, horror, science fiction, detective novels, speculative fiction, literary fiction, women's fiction, and nonfiction.
• Provided detailed critiques and actionable advice through comprehensive editorial memos.
• Supervised and trained 15 freelance editors, copyeditors, and proofreaders.
• Maintained editorial standards for all editorial work performed by our company.
Farrar, Straus and Giroux
Jan, 2010 — Mar, 2013 (about 3 years)
• Generated book ideas and discovered new authors, such as Andres Neuman, Laurent Binet, Juan Pablo Villalobos, Christian Kracht, and Paul LaFarge.
• Worked closely with authors to develop and edit trade books, including works by Nobel Laureates Derek Walcott and Mario Vargas Llosa, as well as National Book Award finalist Secret Historian (Justin Spring), National Book Critics Circle finalist HHhH (Laurent Binet), and Guardian First Book Award finalist Down the Rabbit Hole (Juan Pablo Villalobos).
• Wrote catalog, marketing, and jacket copy for at least five titles per season.
• Worked closely with all departments, including production, design, and publicity, throughout the entire publication process.
• Inherited large number of books, managed inherited authors and kept books on schedule.
• Negotiated advances and rights with agents and authors.
• Prepared P&Ls (Profits & Losses) in order to establish proper advances to be offered for each title.
• Presented proposals at editorial meetings; presented titles at launch meetings.
• Maintained a large stable of foreign readers in multiple languages.
• Hired, supervised, and mentored between 20 and 30 editorial interns per year.
Sep, 2008 — Jun, 2009 (9 months)
As an Editorial Intern I was responsible for reading and evaluating submissions as well as writing cover and catalog copy. I assisted publisher Kent Carroll in the media campaign for national bestseller The Elegance of the Hedgehog.
Daniel M.
Jun, 2023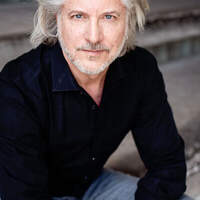 Stephen H.
May, 2023
GoceS G.
Apr, 2023
Bill V.
Nov, 2022
Theus P.
Oct, 2022
Sign up to read more reviews
Create a free Reedsy account to connect with Jesse and thousands of other publishing professionals on Reedsy.