Overview
Professional editor with more than 20 years in-house and freelance experience. Available for fiction, non-fiction, and games. LGBTQ works of all kinds are particularly welcome.
CURRENTLY BOOKING FOR NOVEMBER-DECEMBER 2023.
I am available for developmental / structural edits, copy editing, and proofreading, with or without the Oxford comma. My editing portfolio is heavy on the romance at the moment, but I also welcome historical and modern fiction and women's fiction, LitRPG, mystery, horror, sci-fi, and fantasy of all word counts.
On the non-fiction side, I welcome humanities and social sciences monographs and chapters, whether they're being reworked for submission or polished for a major university press. My Ph.D is Interdisciplinary (humanities), and I have specific expertise in Atlantic history, material culture studies, dress studies, and archaeology.
I have been called "intimidatingly thorough," and I choose to take that as a compliment. I can edit with a lighter touch when that's requested, however, and I always keep a sense of humour. My job is to make you and your text the best it can possibly be.
Please note that, as a Canadian small business, I am required to collect GST and/or HST from Canadian clients.
Services
Fiction
Gaming & LitRPG
Historical Fiction
Historical Romance
LGBTQ Fiction
Psychological Thriller
Romantic Suspense
Space Opera
Languages
English (CAN)
English (UK)
English (US)
Awards
2002 Origins Award for Best Game Aid or Accessory - "Gamemastering Secrets"
Certifications
Ph.D. (Interdisciplinary: History, Archaeology, Dress Studies)
Work experience
Performing first-round developmental and line edits for new fiction. Depending on project, focus was either developmental (structure, pacing) or a combination of developmental and copy-edit (structural and grammatical corrections, fact-checking, ensuring consistency of content and authorial voice).
Certified Employee Benefit Specialist (CEBS) Program, Dalhousie University
Oct, 2012 — Sep, 2013 (11 months)
Assisted CEBS course developers with general and specialized tasks connected to curriculum development, exam development, program research and materials preparation. Duties included content research, course materials review, proofreading and fact-checking course and exam materials.
Oct, 1998 — Mar, 2002 (over 3 years)
Responsible for determining the direction, content and authorship for books published for the Tribe 8 and Jovian Chronicles roleplaying game lines. Supervised single and multiple-author teams through publishing process from proposal to final draft; collaborated with layout team and artists to determine book appearance; performed copy editing and final proofing on books for Tribe 8, Jovian Chronicles, Gear Krieg and Heavy Gear game lines. Wrote ad copy for hard and soft-copy catalogues, designed and implemented contests, web promotions and public demonstrations of product lines.
Joshua T.
Oct, 2023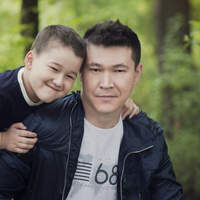 Dan S.
Oct, 2023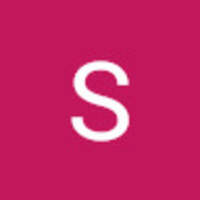 Sam S.
Oct, 2023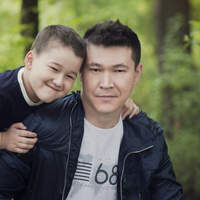 Dan S.
Sep, 2023
Madison H.
Aug, 2023
Sign up to read more reviews
Create a free Reedsy account to connect with Hilary and thousands of other publishing professionals on Reedsy.