Overview
As a former in-house editor and a published writer whose taught college-level writing, I view writing from both an editor's and a writer's perspective. I aim to understand a writer's style and goals and to help them achieve what they're trying to do as successfully as possible. My sensibility leans toward the literary, including literary fiction, memoir, smart mysteries, thrillers, historical fiction, and "book-club fiction." My preference is for character-driven stories and distinctive voices and perspectives. I love working with first-time authors.
As an editor at Soho Press, I edited a wide range of titles including Rock Paper Tiger by Lisa Brackmann (New York Times bestseller), Light Fell by Evan Fallenberg (Stonewall Book Award for Literature), Matt Beynon Rees's CWA Dagger–winning Omar Yussef mysteries, and A Tiger's Heart by Aisling Juanjuan Shen.
I work with writers seeking traditional publication and indie authors. I copyedit for publishers including Random House, Soho Press, and Seven Stories Press and serve as an editorial mentor for the Center for Fiction. I have an MFA in creative writing and have taught writing, literature, and copyediting.
-------------------
Testimonials:

"As a newly minted author, I had no idea what to expect from the editorial process. Katie set the bar high. Working with her was a joy—she was insightful, direct, and kind.... She approaches a work on its own terms, looks at what the book is trying to do, and offers concrete suggestions to help your book do that better."
—Lisa Brackmann, New York Times bestselling author
"Katie is an excellent editor. I felt she truly understood the vision I had for my novel. Her work was detailed and thorough; her edits were incisive and constructive, but delivered in a thoughtful manner.... I would highly recommend her services."
—Ritu Mukerji, author of Murder by Degrees, forthcoming from Simon & Schuster
"Katie did a great job on Village of the Ghost Bears, the fourth volume in my Nathan Active mystery series. Every time she touched it, it got better."
—Stan Jones, author of the Nathan Active mystery series
"After much searching among many talented editors who focused on one genre, I finally found Katie. I felt like I had struck gold. Katie was like three editors combined in one. She understood the tone I was going for, working within the voice to keep the style fluid and consistent.... Katie was a great guide throughout every step of the process."
—Madina Papadopoulos, author of The Step-Spinsters
"Katie is an extremely responsible, hard-working, and talented editor.... She is all business, detailed-oriented, and professional. She has a sharp eye and knows what makes a good story and the best way to tell it, and she respected my wishes during the editing process. It was simply a pleasure to work with her."
—Aisling Juanjuan Shen, author of A Tiger's Heart: The Story of a Modern Chinese Woman
Services
Fiction
Contemporary Fiction
Espionage
Historical Fiction
Literary Fiction
Mystery & Crime
Short Story
Women's Fiction
Work experience
I provide a wide range of editorial services, including developmental editing, line editing, manuscript evaluation, and copyediting. I specialize in fiction and memoir and work with publishers as well as independent authors and authors seeking traditional publication.
Mar, 2019 — Apr, 2019 (about 1 month)
I taught a custom course for Penguin Random House employees called Fundamentals of Grammar and Copyediting.
Jan, 2014 — Jun, 2014 (5 months)
I designed and taught a section of Lit 101: College Writing Seminar focused on the theme of villains.
Aug, 2011 — Jun, 2014 (almost 3 years)
I taught Introduction to Creative Writing, What Is Poetry?, and Academic Writing and served as a teaching assistant for What Is Poetry? and Why Poetry Matters.
Jun, 2005 — Jul, 2010 (about 5 years)
As an editor at Soho Press, I acquired and edited six to ten fiction and narrative nonfiction titles per year, editing for both the Soho Press line and the Soho Crime imprint.
Nadine B.
May, 2023
Nadine B.
Apr, 2023
Nadine B.
Mar, 2023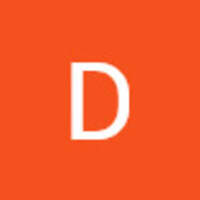 Daniel B.
Jun, 2022