Overview
Hi. I am an experienced editor and copy editor with over a decade of varied experience in publishing, including seven years in educational publishing. I both project managed/edited and copy edited material, so I have a solid understanding of educational terminology and standards, and the unique needs of educational publishing. However, I started my career at a magazine that focused on comic books, video games, and pop culture, so I also have extensive knowledge of and experience with journalism, comic books and manga (which I regularly proofread), and all things pop culture. My favorite projects are in these genres, but I am also experienced with general fiction and nonfiction too.

I love to help an author hone and develop their writing to make it the best it can be, whether that is as an involved edit or a simple proofread. I would love to work with you.
Services
Non-Fiction
Art
Children's Non-Fiction
Comics Non-Fiction
Fiction
Comics & Graphic Novels
Middle Grade
Picture Books
Science Fiction
Young Adult
Certifications
Comic Editing and Project Management course, from Comics Experience
Work experience
Projects include:
• Content editing for The Enemy, LLC, J-Novel Club, Little Passports
• Copy-editing for Integramed, RAPP, Sparks&Honey, Gartner, Benchmark Education Company, College Board, AdventureKEEN, Girl Friday Productions, Reader's Digest, Becton Dickinson, Penton Media, Tribune Media, Little Passports, A Pass Educational Group, Manning Publications, Great Minds, Catapult Books, Yen Press, Science Philanthropy Alliance, Newsela, Scribe Concepts, Three Hound Game Design, Tapas Media, J-Novel Club, Penguin Young Readers,
• Proofreading for Becker&Mayer, Yen Press, infinitely big, Girl Friday Productions, Jump Start Press, Newsela, Scribe Concepts, Tapas Media
• Fact Checking for Girl Friday, World Screen, Little Passports
Some titles I have worked on that are not listed below are:
• Springboard, both as a content and copy editor for The College Board
• Benchmark Advance assessments, as a copy editor for Benchmark Education Company
Benchmark Education Company
Sep, 2012 — Jul, 2015 (almost 3 years)
My first editorial project was a poetry anthology set for grades K–6 in September 2012, while still officially a copy editor. I managed the schedule and all stages of development, working collaboratively with other departments. I researched, wrote, and edited copy and art specifications for books and student activities. I created writer's guidelines, reviewed manuscripts, gave feedback, and rewrote as necessary. I created guidelines for audio recordings and assessed the finished audio. I was officially given the title of editor in 2014. My later projects included core standards weekly and unit assessment books. For those, I did many of the above listed as well as facilitating the conversion of the print products to a digital platform.
My editorial projects included:
• Text Connections Poetry anthologies (a collection of poetry leveled to each grade from K–6, which also included information about the poem and poet, additional fun facts, and notes about the poem structure)
• Benchmark Literacy Assessments (a K–6 program that includes these formal and informal assessments)
• Be a Reading Star (an intervention program for grades 2–6)
• Benchmark Advance Unit and Weekly Assessments, Interim Assessments and Performance Tasks, and Informal Assessments (These assessments are part of a K–6 core program. I worked on content and adapted these for online use.)
• Prime Social Studies (These are magazine-style social studies books for Grades 5–9 that each include a graphic novel spread. I scripted those graphic novel spreads.)
Benchmark Education Company
Nov, 2009 — Oct, 2014 (almost 5 years)
As a copy editor at Benchmark, I copy-edited and proofread all of the print and Web-based materials put out. I also checked marketing material. I checked not only grammar, syntax, and readability, but details and consistency within a series. I checked that the art and captions matched, fact checked when necessary, and made style sheets. I made changes in computerized files that included Word and InDesign.
Titles I worked on included:
• The Benchmark Literacy Core Program (a classroom literacy program that includes teacher instruction, texts for students to read, and assessments and activities)
• Early Rising Readers (180 fiction and nonfiction beginner reading level books)
• Early Explorers (172 early to mid-reader level books)
• Early Connections (science, math, and social studies books that range from Grade K–2+)
• Classic Tales (60 fiction books for Grade K–3)
• Jump Into Genre (24 folktale stories for grades 2–3)
• Text Connections (196 topic-based books for Grade K–6)
• Navigators (Science and Social Studies leveled books for Grades 3–6)
• Prime Social Studies and Prime Science (magazine style books for Grades 5–9)
• Reader's Theater (Script-style stories for Grades 1–6)
• and more...
Oct, 2008 — Aug, 2009 (10 months)
I assigned content (and occasionally wrote) for a website about video games. I also copy edited and proofread all content.
Sterling & Ross Publishers
Sep, 2007 — Oct, 2008 (about 1 year)
I worked at this small publisher for about a year. I read, reviewed, and assessed query letters and manuscripts. I copy edited manuscripts for things like grammar, style, syntax, and consistency of author's voice. I also provided input for graphic designers for flyers and book jackets. I occasionally typeset manuscripts in InDesign.
Apr, 2003 — Apr, 2004 (about 1 year)
At this comic book and pop culture magazine, I participated in content planning meetings, researched content, interviewed for, and wrote articles. I also proofread text.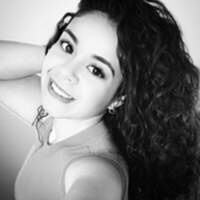 Melanie A.
Mar, 2023
Simon B.
Nov, 2022
Akilah T.
May, 2022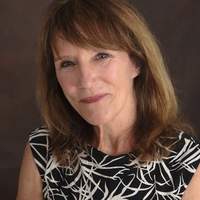 Mary Jane O.
Jan, 2022
Dina P.
Jan, 2018
Sign up to read more reviews
Create a free Reedsy account to connect with Heidi and thousands of other publishing professionals on Reedsy.