Overview
I've worked for the two largest publishing houses in the UK – Penguin Random House and Hachette. Until late 2021 I was Editorial Director for Hodder & Stoughton, a division of Hachette, and am now a freelance fiction editor, an author, and also I lecture about editing at Oxford Brookes University. I have a thriller being published in 2024 (Harper Collins) and a mystery series beginning in 2025 (Bonnier), both under different pen names.
I've worked with internationally bestselling authors and edited some of the biggest names in fiction today, as well as working with breakout debut writers. My experience is in commercial fiction – those novels that hit the bestseller charts. I'm not snobby, there can be brilliant novels in any genre and there are books that I love across the spectrum. I'm particularly experienced in the crime & thriller genre.
My experience means that I see hundreds of unpublished manuscripts from hopeful authors. I know what a book needs to stand out. I take great pleasure in helping authors to pull out what makes their book unique, to work on characters until they feel wholly real to the reader, to make sure that the pace zips along and that the book starts with a bang and has an ending that leaves you reeling.
Editing is a partnership. It is about trust, honesty, and respect. Everything from me will be a suggestion and, hopefully, restart your own creative flow. I will offer as much constructive criticism and suggestions for how to improve as I can, but, at the end of the day, I know it is your novel and will never push for something that you don't agree with. It's a brilliant job, I wouldn't want to do anything else. Reading is important to me – as it probably is to you – and helping someone create art is a privilege.
I can help you perfect your query letter or submission package, work with you to do a structural edit, or dive into a line edit. If this sounds like a foreign language – just ask and I'll explain what it all means. I'm very happy to chat it all through before you make your decision.
Services
Fiction
Contemporary Fiction
Contemporary Romance
Cozy Mysteries
Horror
Literary Fiction
Psychological Thriller
Women's Fiction
Young Adult
Languages
English (UK)
English (US)
Certifications
Copy-Editing, The Publishing Training Centre
Creative Copywriting, Penguin Random House
Proofreading, The Publishing Training Centre
Creative Copywriting, The Publishing Training Centre
Work experience
Running an Editorial Consultancy agency focusing on helping unsigned authors reach their potential.
Hodder & Stoughton, Hachette
Nov, 2020 — Sep, 2021 (10 months)
Editorial Director of Crime and Thriller
Hodder & Stoughton, Hachette
May, 2019 — Nov, 2020 (over 1 year)
Hodder & Stoughton, Hachette
Jan, 2018 — May, 2019 (over 1 year)
Sep, 2016 — Dec, 2017 (about 1 year)
Working across Crime & Thriller, Women's Fiction and Reading Group Fiction. I worked with names such as Jojo Moyes, Marian Keyes, Gillian McAllister and Claire Douglas.
May, 2016 — Sep, 2016 (4 months)
Jan, 2015 — May, 2016 (over 1 year)
John Y.
Aug, 2023
Dan M.
Jul, 2023
Mary H.
Jul, 2023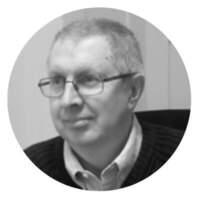 Robert James G.
Jun, 2023
Monica W.
May, 2023
Sign up to read more reviews
Create a free Reedsy account to connect with Eve and thousands of other publishing professionals on Reedsy.