Overview
NOTE: My earliest availability starts with openings in November 2023.
My passion for editing a diverse array of genre fiction for the last fifteen years has instilled in me a well-balanced approach of both analytical and creative editing. Fueled by too much caffeine, I will relentlessly pursue excellence to ensure your content is impeccable. I love to think outside the box and frequently offer customized or hybrid solutions in order to meet each individual project's needs. I will always include a "reader's perspective" as part of my edit, no matter which service I provide, in order to offer you the insight you need.
Horror is my primary specialty, along with speculative fiction at large. I also have a soft spot for poetry and comedy. I love a good monster story, dark or quirky tales, and psychological thrillers. I welcome new, emerging, and established writers alike. Staying true to your voice and vision, I will help your manuscript reach its full potential and provide you with the tools you need to develop and refine your craft.
Testimonials:
Sara is awesome: thorough, competent, friendly, and helpful. She doesn't underedit or overedit. I accepted nearly all her changes to my manuscript, something that almost never happens when I hire an editor. She knows what she's doing, and I ought to know because I'm a professional editor myself. Hire her.
--Michael Totten, Reedsy Client, Award-winning Journalist and Author of The Road to Fatima Gate and the Resurrection Trilogy (Resurrection: A Zombie Novel: Resurrection Book 1 now optioned for film)
I will only work with Sara. With her, you get a meticulous editor who scrutinizes every comma, period and space of your work. As this is my second book with her, she kept a reference of things from the first book to ensure continuity. She tracks every name, physical attribute and personality trait of your characters to make sure that your writing remains true to them. Nothing escapes her attention. She's respectful. Professional. You never feel stupid if she makes a correction. She is adamant that your voice remains intact. I highly recommend her. I've already started my third book and when I write, I have her in mind.
--Lynn Fraser, Reedsy Client
Services
Fiction
Contemporary Fiction
Horror
Literary Fiction
Military Science Fiction
Paranormal Romance
Short Story
Time Travel
Urban Fantasy
Certifications
Member, Editorial Freelancers Association
Work experience
Editorial services include copyediting, proofreading, developmental editing, and line editing for emerging and established writers. I specialize in the genres of horror, sci-fi, urban fantasy, paranormal romance, military sci-fi, and literary fiction. I also offer customized or hybrid solutions in order to meet each individual project's needs. Built-in "reader's perspective" feedback included in all services.
May, 2018 — Oct, 2018 (5 months)
In my role as manager of the Vendor Management Office, I led a three-person team responsible for an integral function within the supply-chain management framework, liaising with internal stakeholders and with suppliers to drive the successful completion of all print products, while also advising on supplier-driven processes for all of the organization's key initiatives and digital products.
Sep, 2015 — May, 2018 (over 2 years)
• Managed end-to-end products, including answering queries from the vendor, monitoring schedules, tracking key project milestones, reviewing sample materials, conducting milestone meetings at midpoint and postmortem stages, reporting weekly status to internal product team, and escalating any issues.
• Provided high-level oversight in customized E2E workflow for all CDX print projects during pre-production and production stages. Attended project-specific status calls and overarching strategy meetings as needed, acting as intermediary between other internal teams and CDX team to ensure overarching support for effective communication. Managed vendor relationship and maintained oversight of process improvements and workflows.
Jones & Bartlett Learning
Apr, 2010 — Sep, 2015 (over 5 years)
• Provided project management for a variety of prominent Math and Computer Science titles, along with extensive experience working on Nursing, Criminal Justice, Biological Science, Health Science, and Public Health titles.
• Acted as vendor liaison between 30 production editors and six preferred composition vendors, including the daily tasks of assigning projects, mitigating issues, and refining documentation and processes.
Jeffrey F.
Sep, 2023
Evan D.
Sep, 2023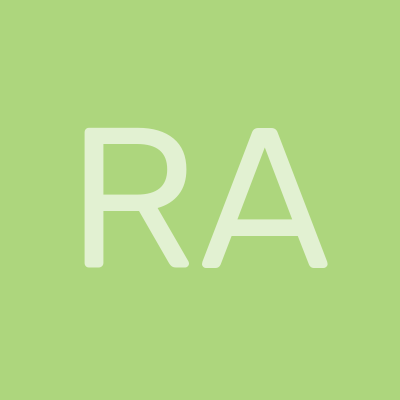 Robin A.
Sep, 2023
Adora M.
Sep, 2023
Cami K.
Sep, 2023
Sign up to read more reviews
Create a free Reedsy account to connect with Sara and thousands of other publishing professionals on Reedsy.