Overview
I am an experienced graphic designer/art director with over 25 years design experience, 10 of those working at Oxford University Press. Book covers are a big passion in my life. I work with many publishers around the world, creating marketing materials and award winning book covers and typographic layouts.

Whether you need help with a small project or with a "bigger picture" approach, I can help. I specialize in cover designs for both print and ebooks.

I can take any book project from initial concept through to final print-ready files, creating well thought out design solutions to a consistantly high standard, while always being mindful of the initial brief. I am experienced in commissioning and directing photography, styling and illustration, preparing print-ready files and monitoring print production (proof checking and colour correction). I work in Adobe InDesign, Photoshop and Illustrator.

Clients include Bloomsbury Publishing, Blackwells, Cengage, HSBC, Oxford University Press, Polity Press, Hart Publishing, Royal Bank of Scotland, Wiley, The RFU and Football Association. Apart from books I have also worked on magazines, catalogues, annual reports, logos, branding, packaging and exhibitions.

Services
Non-Fiction
Business & Management
Computers & Internet
Cooking, Food, Wine, & Spirits
Design
Economics
ELT
Geography
Health & Wellbeing
Certifications
Society of Typographical Designers
Work experience
Detail Management Services
Jan, 2017 — Jan, 2019 (about 2 years)
Leading a small team on a variety of projects delivering solutions to meet and exceed client's briefs across a broad range of disciplines. Being first point of call for new and current clients, outlining and presenting specifications for all design requirements. Hands on development of all projects from inception to delivery. Mentoring team members in development and project progression and presenting clients with multiple design options and ensuring overall satisfaction and direction. Liaising with other designers to ensure all designs remained consistent and on brief.
Successfully manage and coordinate graphic design projects from concept through completion. Work closely with clients to create vision, conceive designs, and consistently meet deadlines and requirements. Effectively build, motivate, and direct design and production teams. Coordinate freelance designers, consultants and vendors to meet all project requirements. Create and conduct highly persuasive sales and marketing presentations. Manage all operational, strategic, financial, quote/bid, staffing, and administrative functions. Successfully completed projects worth up to £2,000,000 Provided proposal and designs for £4,000,000 corporate contracts under extremely tight deadlines. Established trusting relationships with designers, vendors, and key clients.
Jan, 2005 — Jan, 2007 (about 2 years)
Working alongside the Directors to create and deliver design solutions for print and online platforms.
Preparing presentations and keeping client's up to speed with development process. Designing brochures and magazines Keeping up to date with new design software and solution delivery.
Jan, 1995 — Jan, 2005 (about 10 years)
Responsible for design and in-house pre-press for Humanities & Social Science titles for the UK and US.
As a member of the design team I created cover, page and screen designs for virtually all subject areas in Oxford University Press.
Jan, 1994 — Jan, 1995 (about 1 year)
Working under Director Jelle van der Toorn Vrijthoff on branding for Heineken, Ranstaad and Schiphol airport. Comprising magazine layout, publicity studies, package design, publishing concepts, corporate identity concepts, photography, illustration, typography.
Elissa O.
Nov, 2022
Chris D.
Apr, 2022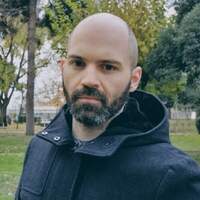 Giannis T.
Aug, 2021
Georgann L.
May, 2021
Hayden B.
Apr, 2021
Sign up to read more reviews
Create a free Reedsy account to connect with Scott and thousands of other publishing professionals on Reedsy.