Overview
I have worked on both production and editorial sides of book publishing since 2013, when I started as an editorial assistant at a publishing house specialising in translating contemporary Arabic fiction into English.

From there I moved into a more production focused role at a large academic publisher where I focused on Linguistics, History and Sociology texts. I am currently working as an Editor for a start-up news company, editing news articles, writing leaders and newsletters, while also producing marketing copy for them.

All projects considered.
Services
Non-Fiction
History
Humanities & Social Sciences
Philosophy
Political Science & Current Affairs
Work experience
The Market Mogul/Mogul News
Mar, 2018 — Present
● Provided editorial oversight in screening, editing, shortlisting and publishing the best articles submitted by a global network of contributors.
● Experienced in the SEO (Search Engine Optimisation) for hundreds of articles covering a broad range of topics, which frequently featured top in Google News search rankings.
● Participated in regular creative sessions to further enhance the product and reader experience.
● Wrote featured articles on topics ranging from cryptocurrencies and blockchain to global affairs and financial markets, with many of my online journalism featuring prominently on Google News search results.
● Created content marketing strategies and executed these, focused on building the awareness and understanding of a start-up operating in the news media industry. This material included newsletters, articles, social media pieces and the company white paper.
● Provided editorial input on material designed to attract investors, including the initial investor presentation.
● Wrote grant applications for schemes in the millions of pounds, from both the UK and EU government.
Apr, 2016 — Mar, 2017 (11 months)
● Had responsibility for production of over 200 titles a year, including Sociology, Language and Linguistics and Science and Society monographs.
● Implemented new XML-based production workflow across these lists.
● Managed a team of offshore editors, and oversaw manuscript editing.
● Responsible for providing assistance to copy editors, marketing and authors during production.
● Ensured promotional material was available for launches, production schedule was met and that deadlines were not missed.
● Facilitated communication between different departments, ensuring that projects were handled efficiently.
● Handled authors queries and issues, providing solutions and troubleshooting, throughout production.
Jul, 2015 — Apr, 2016 (9 months)
● Managed post-submission workflow for academic monographs.
● Communicated with external vendors, including copy editors and printers, and with other internal departments such as Marketing, Editorial and Design.
● Introduced new tracking and quality checking procedure for new releases.
● Administered and tracked handovers of manuscripts from Editorial to Production.
● Monitored schedules and ensured projects with atypical print specifications were handled efficiently.
● Provided general support and assistance to other members of the Production department, including proofing cover copy, index approval and draft proofing.
Jul, 2013 — Jun, 2015 (almost 2 years)
● Involved with all areas of book production.
● Ownership of managing external contractors including printers, editors, translators, typesetters, authors, graphic designers, distributors and marketers.
● Developed release schedules and workflow schedules, and ensuring deadlines were met.
● Experience with managing the online profile of the company, including writing copy, editing and making sure copy was of a high standard.
● Had responsibility of proofing drafts, providing feedback and creating advanced marketing material for upcoming releases.
● Introduced ONIX metadata standard and establishing that standard for publications.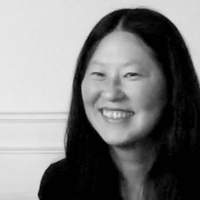 Mona K.
Jun, 2019