Overview
Hi! I've been designing and art directing book design in the Christian publishing world for over fourteen years, working across many genres: fiction, spiritual growth, devotionals, theology, leadership, and family/relationships.

In my time I've designed books by many notable authors including Jerry Jenkins, George Barna, R. C. Sproul, A. W. Tozer, C. S. Lewis, Gary Chapman, Kevin Leman, Erwin Lutzer, Alistair Begg, Susan May Warren, and many more.

I can deliver diverse concepts, pushing you to imagine the various possibilities of your book. But if you have a tight, focused vision for the audience I can design to the specifics. Either way, I'll listen carefully to you as you bring the content expertise, and I'll bring the design prowess to make sure the cover attracts the eye and informs the reader.
Services
Non-Fiction
Biographies & Memoirs
Christian Non-Fiction
Inspirational
Parenting & Families
Religion & Spirituality
Certifications
Christian Booksellers Association, Publishing University Brain Trust member 2016
Work experience
• Design and art direct 40-50 projects year, including all cover and interior design
• Direct creative presentations with authors, agents, editors, and marketers
• Design and art direct the creation of all marketing and promotional materials working with in-house team
• Review and discuss book proposals with broader publication committee
• Manage the development and growth of small creative department
Sep, 2003 — Dec, 2012 (about 9 years)
• Design 10-15 book covers and interior designs per year
• Prepare and package files for printer
• Work with team of art directors to prepare creative presentations for acquisitions teams
• Actively contribute to the whole department weekly brainstorming meetings
• For a few years, laid out the quarterly new product catalog: working with template design, gather copy and imagery across departments, reviewing for accuracy, attending press checks, etc.
Niven N.
Jan, 2021
Jonathan G.
Aug, 2020
Alexandru Gabriel L.
Jul, 2020
Yna R.
May, 2020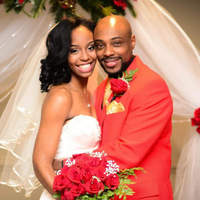 ShieldsUP! M.
Jan, 2020
Sign up to read more reviews
Create a free Reedsy account to connect with Erik and thousands of other publishing professionals on Reedsy.