Overview
I would be honored to help you on your path to publication!
Perhaps you want the most polished version of your manuscript before self-publishing. Or you're ready to traditionally publish but require an expert eye before confidently submitting your work to agents. Maybe you're frustrated by form rejections and want an honest opinion as to why your project isn't getting the "yes". Or you've tackled a brand-new genre and need to know whether it's working. And of course, if you're having a tough time distilling your novel into a succinct query letter or synopsis, I can assist with that, too.
Wherever you are in the process, my goal is to help you meet yours.
I specialize in developmental edits as well as query letter and synopsis critique. My authors are a diverse and eclectic bunch, and I tend to focus on middle grade, young adult and adult fiction, as well as select nonfiction—primarily memoir and biography.
In fiction, I have experience in the following genres:
· Contemporary
· Historical
· Horror
· Literary/Upmarket
· Mystery/Thriller/Suspense/Crime
· Women's Fiction
Client Testimonials:
"It was Elizabeth who had faith in me from the beginning and kept introducing me to new possibilities--she believed that a wonderful book could be fashioned from my humble yet challenging life experiences. There would be no publishing contract if it were not for her boundless, ever-positive, deeply centered, creative, faithful, and pointed encouragement of my work. Because of her, a childhood dream is coming true: to one day be a singer and a published writer!" -Dr. Francois Clemmons, acclaimed actor, singer and author of OFFICER CLEMMONS: A MEMOIR (Catapult)
"In the six years I've had the pleasure of working with Elizabeth, her keen editorial eye, professionalism, and commitment to my work have never failed to impress me. From copy editing to tackling the larger aspects of plot and character development, Elizabeth has consistently brought significant value to my projects. I highly recommend her to any writer looking to take his/her manuscript to the next level." -Roxanne Veletzos, bestselling author of THE GIRL THEY LEFT BEHIND (Atria Books)
"With several years of experience at a premier literary agency, Elizabeth is an absolute professional when it comes to editing. Her feedback is always insightful, honest, and positive, and her knowledge of current trends in publishing is invaluable. She is a pleasure to work with and I love having her in my corner! Highly recommend!" -USA Today bestselling author, Nan Rossiter
"Elizabeth knows what makes good fiction. Her insights are transformative, her patience immeasurable. Her editorial talents have been invaluable to my writing career." -Andy Davidson, author of IN THE VALLEY OF THE SUN (Skyhorse) and THE BOATMAN'S DAUGHTER (MCD x FSG Originals)
"Elizabeth is a gifted editor. She has earned my trust over several projects and my trust doesn't come easy. The last thing you want on the road to publication is a flat footed editor. I always work with beta readers and also my writers group which are good for first level rewriting, but I wouldn't send my work out to professionals without a trusted reader on Elizabeth's level. She's much more than a line editor. She sees the whole work and pushes you to get where you want to go. She also has an eye for all those problems you tried to slip under the rug. Nothing gets by her." -Corabel Shofner, author of ALMOST PARADISE (Farrar, Strauss & Giroux Children's)
"Elizabeth has been editing my work since 2013, and I cannot recommend her keen eye enough! Her feedback has been consistently thoughtful, respectful, and constructive. Most recently, she has played a major role in getting my debut novel into excellent shape for publishing houses. I honestly can't (and wouldn't want to!) envision a manuscript edit without her input." -Elizabeth Green, author of CONFESSIONS OF A CURIOUS BOOKSELLER (Lake Union)
"Elizabeth's eye is not only sharp and incisive but also enthusiastic and conscientious, which is exactly what any writer wants in an editor. All the times I've worked with her, she's understood what I've wanted my projects to be and has helped me see how they can best get there. I've valued every conversation we've had. She's one of the best around." -Nicholas Mainieri, author of THE INFINITE (Harper Perennial)

"Elizabeth embodies the three E's of an excellent agent and editor: experience, energy, and enthusiasm. She was the first person to read and assess my narrative non-fiction debut, MORE THAN MARMALADE. Thanks to her keen eye and guidance, not only did she help take the manuscript to the next level, but she did so with grace and kindness—taking stress out of the process. Elizabeth is the publishing professional you want in your corner, whether you're stuck on one scene, or need a big picture evaluation and revision!" -Rosanne Tolin, author of MORE THAN MARMALADE (Chicago Review Press)

Services
Non-Fiction
Biographies & Memoirs
Children's Non-Fiction
Fiction
Historical Fiction
Horror
Literary Fiction
Middle Grade
Mystery & Crime
Women's Fiction
Certifications
BA in English Literature and Communications
Member of the Editorial Freelancers Association
Member of the Association of Authors' Representatives
Work experience
As a literary agent, I'm required to have a finger on the pulse of the publishing industry. To maintain a firm understanding of the current market—what is salable and why. I carry that knowledge and experience to Copps Editorial, and I absolutely love working with authors to bring their manuscripts to the next level. One of my favorite parts of the job is the back and forth on an early draft of a project. Nothing makes me happier than solving a niggling plot issue or problematic character arc and seeing an author light up when they realize just how powerful their writing can be.
For the past decade, I've dedicated myself to the care and management of author careers. At Copps Literary Services, my business philosophy is simple: to foster relationships across the industry that are equitable, transparent, and long-lasting.
I'm drawn to fresh takes on timeless plots; stories that are thought provoking and discussion spurring. I love complex characters who are brimming with personality and burst off the page. Who are irreverent and dark. Smart and sarcastic. Creative and wise.
Jun, 2010 — Jan, 2021 (over 10 years)
I started my publishing journey in 2010 as an intern with Maria Carvainis Agency and spent the summer reading and analyzing hundreds of query letters and manuscripts alongside the acquiring agents.
This turned out to be my "lightbulb" moment, and in 2011, I was thrilled to join the agency full-time as an assistant. Two years later, I moved into an associate role where I built my own list of extraordinary authors and managed their publishing careers.
Patrice H.
Jun, 2023
Justine L.
May, 2023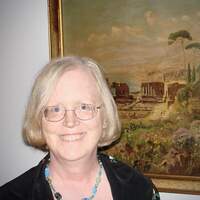 Liz B.
Apr, 2023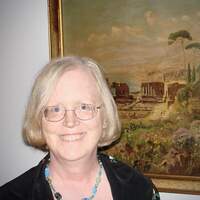 Liz B.
Apr, 2023
Josh F.
Jan, 2023