Overview
"It was the best of times, it was the worst of times. I know that's a contradiction, but bear with me."
Even great writers have bumpy first drafts. It's my privilege as an editor to help you turn a good story into a great one. That covers everything from assessing the big picture to delving into individual sentences to make sure every part of your work is doing the most it can.
I've worked on projects from rollicking steampunk adventures to gripping psychological thrillers, with a sharp ear for authentic dialogue and a keen eye for continuity. I've had structure, stakes, and pacing drilled into me by the Creative Writing Master's at Edinburgh University and am delighted to dive into a project and work with you until you are thrilled with the result.
As well as the big picture, my experience as a technical writer and editing brand content allows me to hone into the sentences that make your voice unique. I can work with you to produce sharp, concise sentences that punch, or beautiful, melodic prose that a reader can luxuriate in.
It would be a joy to work collaboratively with you to ensure that the resulting novel is both satisfying for the reader, and authentically you.
Testimonials:
"Colm is an editor who fully engages with your work. His readings are smart, thorough and observant; his comments are thoughtful and helpful; his advice is kind, respectful and often very funny.
He has a real eye for the bigger picture – characterisation, plot arcs, tension, weird recurring issues you could never in a million years have identified on your own but that are glaringly obvious as soon as he points them out. I would highly recommend him as an editor, for both structural and more detailed work."
Elodie Olson-Coons, writer and editor
Services
Fiction
Contemporary Fiction
LGBTQ Fiction
Thriller & Suspense
Languages
English (UK)
English (US)
Certifications
BA (Hons) English Studies - University of Stirling
MSc Creative Writing - University of Edinburgh
Work experience
Providing developmental editing, copy editing, and proofreading for a range of projects. Working collaboratively with writers to untangle plot points, smooth the structure, and ensure a consistent, engaging style.
Jul, 2015 — May, 2017 (almost 2 years)
Focused on producing and editing concise, clear non-fiction writing. The purpose of the role was to simplify technical concepts for general audiences without losing relevant context and content. This honed my line-level editing and proofreading skills, so that I could help writers convey the most powerful message efficiently.
Sep, 2011 — Jun, 2015 (over 3 years)
Worked with several writers, providing developmental editing, copy editing, and proofreading. Covered a range of styles and content, from historical dramas to a number of memoirs. It was a pleasure and a satisfying challenge to help with the latter especially: helping to make a work the best it can be, while handling the writer's experiences with care and tact.
Roger M.
Oct, 2021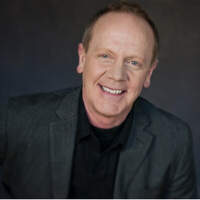 James V.
Jul, 2021
Glen L.
Jun, 2021