Overview
I'm a New York Times Bestselling novelist with 12 critically acclaimed novels, including Pictures of You, Cruel Beautiful World, and With or Without You. My 13th novel , Days of Wonder, will be published April 2024 by Algonquin/Hatchette. I've had film options and I have been translated into 12 languages, plus I review and have reviewed for the NYT, People, and more. I teach novel writing in a hybrid class for UCLA Writers Program Extension, as well as working with private clients on their manuscripts to get them in shape for agents. Being a writer, I know what it's like to be in the trenches and to sometimes feel lost. Being a critic, I know how to find the bones of the novel, how to distinguish what works and what doesn't and why. And being a professor. I know how to fix the things that aren't working.
I'm passionate about the work I do and about the writers I work with. We all have stories to tell. Let me help you tell yours. (P.S. Query letter is always included!)
PRAISE
"Caroline is the champion, creative confidant, and literary magician that every writer dreams of having in their corner. Because of her, my novel became a Target Emerging Authors Pick and a New York Times bestseller--and I am convinced its success is due to Caroline."
Emily Colin, The Memory Thief
​"Caroline has always given me thoughtful, insightful criticism while at the same time being a real cheerleader. Some things I just didn't see how to fix. But Caroline did." Mary Morris - receipt of Rome Prize in Literature 2016. Author of Gateway to the Moon (Knopf Doubleday)
​" Caroline was not only amazingly helpful, but also absolutely delightful. She worked on my novel The Wednesday Sisters, which became a New York Times bestseller, and was named by Entertainment Weekly as one of the twenty-five best friendship novels of all time." Meg Waite Clayton, New York Times Bestselling author of The Wednesday Sisters and the Race for Paris
​"Caroline helped me with my debut novel, which became a national bestseller, and my novel, Strangers in Budapest, which was selected as a best new book in November 2017 by Entertainment Weekly. She is a mentor supreme."
Jessica Keener, national bestselling author of Strangers in Budapest, Algonquin Books
"Caroline is the kind of brilliant editor who makes suggestions that change the trajectory of your career without ever crushing your soul. She shaped up my manuscript, helping me write the query letter that sealed the deal with my agent, and later with HarperCollins, as well as attention from Hollywood producers."
Susan Henderson, Pushcart Prize winner and author of THE FLICKER OF OLD DREAMS, Harper Perennial
​"Working with Caroline changed my life. Thanks to her incredible eye, passion for writing and amazing support, not only did I get a Top NYC agent, but I got a publishing deal with Harper Collins." Gina Sorell, Read With Jenna Anticipated Pick, Good Morning America Buzz Book, THE WISE WOMEN
Services
Non-Fiction
Biographies & Memoirs
Inspirational
Fiction
Coming of Age
Contemporary Fiction
Historical Fiction
Literary Fiction
Psychological Thriller
Women's Fiction
Awards
New York Foundation of the Arts Fellowship in Fiction
Bellevue Goldenberg Prize in Fiction, Honorable Mention
Finalist, Sundance Screenwriters Lab
Finalist, Nickelodeon Screenwriting Fellowship
Long Listed for the Maine Readers' Prize
Certifications
New York Times Bestselling Author
Book critic for the San Francisco Chronicle, the Boston Globe, People Magazine
Award-winning novel writing instructor for Stanford and UCLA Writers Program Extension
Work experience
I do developmental editing of manuscripts for UCLA, and private clients and agents. I work to make sure a manuscript has character arcs, narrative drive, storyworld, moral choices, reveals, revelations and more. I'm fast and reasonable and my work always includes a one hour video conversation when I am finished, which usually takes about 3 weeks tops.
Reedsy allows editors to pick only two genres, but please know I do all kinds of fiction, non-fiction and inspirational.
AND A CLIENT OF MINE, Kristin Vukovic became a client of Jean V. Naggar Literary Agency (a huge agency) and they sold her book THE CHEESEMAKER'S DAUGHTER to Regalo Press. Pub date August 2024.
susan M.
Nov, 2023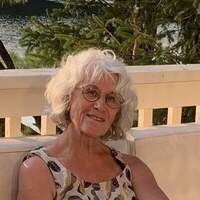 Rae D.
Nov, 2023
James B.
Oct, 2023
Aurrice D.
Sep, 2023
Cynthia A.
Sep, 2023
Sign up to read more reviews
Create a free Reedsy account to connect with Caroline and thousands of other publishing professionals on Reedsy.