Overview
You want your prose to be clear, confident, and above all, correct, and I can help you achieve that. I am a speedy and meticulous proofreader, copyeditor, and fact checker. I have worked in publishing for more than thirty years in various roles, including managing editor, project manager, product developer, and team leader. My freelance work includes nonfiction and fiction, K–12 textbooks, multivolume encyclopedia sets, professional journals, training materials, marketing materials, and online content. I am intimately familiar with The Chicago Manual of Style and The Associated Press Stylebook.
Services
Non-Fiction
Business & Management
Economics
Education & Reference
History
Religion & Spirituality
Fiction
Mystery & Crime
Romantic Suspense
Languages
English (CAN)
English (US)
Work experience
Copyeditor and proofreader of leadership training materials, including presentation scripts, seminar workbooks, and PowerPoint slide packets, and of promotional materials, including website content and catalogs.
Spiritual Directors International
Jan, 2011 — Present
Copyeditor and proofreader of "Presence" (quarterly journal).
Copyeditor of "Encyclopedia of Native American Tribes" (five volumes); "International Encyclopedia of Social Sciences"; "UXL Encyclopedia of U.S. History"; "International Directory of Company Histories"; and "Encyclopedia of American Industries."
Proofreader of "Encyclopedia of World Biography," 2016–2018; "Global Events," 2013; "Supreme Court Drama," 2nd edition, 2011; "Silent Scream," by Karen Harper, 2018; "What Doesn't Kill Her," by Christina Dodd, 2018.
Proofreader of "Reflections on Ethics, Freedom, Welfare Economics, Policy, and the Legacy of Austrian Economics," by Israel M. Kirzner, edited and introduced by Peter J. Boettke and Frédéric Sautet, 2018; "Encyclopedic Liberty: Political Articles in the Dictionary of Diderot and D'Alembert," by Denis Diderot and Jean Le Rond d'Almbert, edited by H. C. Clark, 2015; "Early Economic Thought in Spain, 1177-1740," by M. Grice-Hutchinson, 2015; "Collected Political Writings of James Otis," by J. Otis, 2015; "Economic Sense and Nonsense: Reflections from Europe, 2008-2012," by Anthony de Jasay, 2014; "In Pursuit: Of Happiness and Good Government," by Charles Murray, 2013; "The French Revolution," Volume 2, by Hippolyte Taine, translated by John Durand, 2002.
Copyeditor and proofreader for "Encyclopedia of Society and Culture in the Ancient and Medieval Worlds," "Contemporary Authors" series, "Something about the Author" series, "For Students" series, "Milestone Documents" series, and "World Political Parties."
Jan, 2000 — Dec, 2009 (almost 10 years)
Managed editorial staff of "World Energy Magazine" (quarterly professional journal) and "World Energy Monthly Review" (monthly magazine and online publication).
Jan, 1999 — Dec, 2006 (almost 8 years)
Developmental Editor and Managing Editor of spirituality, history, popular science, and biographical works, coordinating authors, freelancers, and vendors to produce a dozen or more titles per year.
May, 1987 — Dec, 2001 (over 14 years)
Senior Editor, St. James Press and Macmillan imprints, 2000–2001.
Developmental Editor, biographies, popular nonfiction, 1990–2000.
Editor and Writer, Contemporary Authors, Newsmakers, and other biographical references, 1987–1990.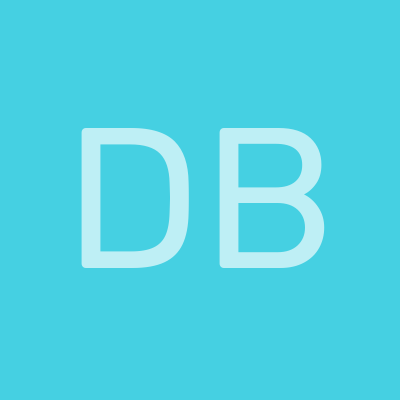 DELORIS B.
Jul, 2023
David A.
Jul, 2022

Melissa M.
Aug, 2020
Mike O.
Jul, 2019