Overview
I am a book editor and indexer with three years' experience working in-house at a Toronto publisher prior to taking my business freelance in 2013. I have edited and indexed titles from a wide range of genres and enjoy the refreshing perspective and opportunity that each new project brings. My strengths are: attention to detail; an eye and ear for natural language and dialogue; character development; the ability to see bigger-picture perspectives; and a sensitive, productive approach, which allows the author to feel comfortable and at ease during the editing and indexing processes.

Testimonials from some of my past clients include:

"I hired Britanie as a proof­reader, copy­ed­i­tor, and indexer for as many book projects as I could at John Wiley & Sons Canada. She handed in high-quality mate­r­ial ahead of the due date, and when require­ments changed, she turned around new ver­sions faster than I would have expected any­one to do it. She is thor­ough, intel­li­gent, and a con­sum­mate pro­fes­sional, and I wouldn't hes­i­tate to rec­om­mend her to anyone." -- Jeremy Hanson-Finger, Former Production Editor, Wiley & Sons Canada Ltd.
"When my publisher assigned Britanie Wilson to edit my manuscript, I wasn't quite sure how that would work. Turned out I needn't have worried. Working with Britanie was a real pleasure and a learning experience for me. Her eagle eye caught things I should have caught, and she suggested a number of changes and clarifications that greatly improved my manuscript. Thanks, Britanie, and I hope you're available for my next book." -- Derek Grout, Author of Thunder in the Skies: A Canadian Gunner in the Great War (Dundurn, 2015)

"Britanie meets deadlines, is responsive to feedback and specific instructions, and flexible as to the depth of indexing. I would definitely recommend her." -- Alisa Posesorski, Vice President, Irwin Law
"Working with Britanie on my novel was definitely one of the best decisions I made during my publishing journey. She provided very professional editing services for my fictional novel and provided me with valuable advice on publishing and how to navigate and find the resources I needed to start publishing my book. She always went above and beyond in providing me with high quality, timely, and professional services." -- Runda Ebied, Author of Under the Olive Tree (Self-published)


Services
Non-Fiction
Biographies & Memoirs
Business & Management
History
Law
Parenting & Families
Political Science & Current Affairs
True Crime
Fiction
Classics
Historical Fiction
Mystery & Crime
Languages
English (CAN)
English (US)
Certifications
Book and Magazine Publishing Certificate from Centennial College
Honours Specialization in English Language and Literature from Western University
Work experience
- Proofread fiction and non-fiction titles for correct grammar, appropriate spellings (both US and Canadian), style consistency and accuracy, and design precision using Adobe Acrobat's commenting/editing feature.
- Provide, on occasion, editorial feedback regarding projects and manuscripts in the developmental stage.
- Research accuracy of sources and quotes for quote collections.
Aug, 2013 — Apr, 2018 (over 4 years)
- Create and paginate indexes for law books of varying lengths and types, often at a very quick turn-around rate.
- Created my freelance business and website in 2013.
- Work with a wide range of self-published authors as an editor and indexer.
- Complete copy edits, proofreads, and indexes in a freelance capacity for various book publishers.
- Provide developmental feedback and copy editing for academic papers (e.g. PhD theses).
Nov, 2011 — Aug, 2013 (over 1 year)
- Electronically copy edited and proofread a variety of non-fiction titles using Adobe Acrobat.
- Prepared American titles for Canadian publication (and vice versa) by ensuring spelling, numeracy, measurements, and references were consistent with Canadian or American usage, Chicago Manual of Style, and house style.
- Proofread texts for consistency, errors, and incorrect information.
- Created and paginated indexes under very tight deadlines, using Microsoft Word and Adobe Acrobat.
Apr, 2011 — Aug, 2013 (over 2 years)
- Completed substantive editing, line editing, copy editing, fact-checking, and proofreading tasks for a variety of fiction, non-fiction, and YA manuscripts and managed such titles through the entire production stage.
- Established strong, productive relationships with authors.
- Managed a large quantity of titles under tight deadlines.
- Supervised freelanced books, reprints, and new editions through the in-house production process.
- Marked proof corrections and checked printer's proof pages.
- Performed photo research and acquired and logged permissions for images and text when required.
- Created, edited, and maintained title records in the online sales and marketing database, Booksonix.
- Wrote and edited back cover descriptions, descriptions for sales people, short summaries, author biographies, and key selling points.
- Reviewed copy and data for Spring and Fall catalogues.
Holly H.
Sep, 2022
Alan C.
Mar, 2022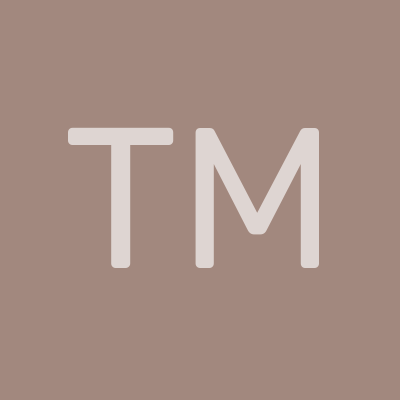 Tim M.
Feb, 2022
Jay K.
Jan, 2022
David E.
Dec, 2021