Overview
Hi I'm Andy, I'm a graphic designer, with over 15 years experience in book design.
I've spent many years working as a designer for trade, educational, science, medical and academic publishers. I've been freelance since May 2006, designing book covers and text designs for companies such as Oxford University Press, Wiley-Blackwell, Macmillan, Pearson, Taylor & Francis, Radcliffe Medical and Scholastic. As well as publishing, I also design company logos / brands, websites, marketing material, social media advertising and record covers.

I can produce cover and text designs to a tight deadline and always within budget. I like to work closely with authors in order to bring their projects to life.

I've produced covers for a vast array of subjects over the years, such as Psychology, Healthcare, Medical & Life Sciences, Business & Economics, Engineering & Architecture, Children's books & ELT, History, Philosophy, Technology, Culture and Politics.
I look forward to working with you soon!
Services
Fiction
Contemporary Fiction
Plays & Screenplays
Non-Fiction
Education & Reference
ELT
Life Sciences
Medicine, Nursing, & Dentistry
Philosophy
Psychology
Certifications
BA (Hons) Communication Design
Work experience
I have worked as a freelance designer providing creative services to publishers, agencies and authors since 2006. I have worked on a wide variety of design projects in printed and digital formats, from traditional book design to website design and development. Clients have included Oxford University Press, Macmillan Education, Pearson Education, BBC Bitesize, Scholastic and York Press.
I work from my home studio in Oxfordshire UK and have also provided on-site support to design studios and in-house design departments.
May, 2003 — May, 2006 (about 3 years)
In this creative and challenging role I was responsible for the design and management of a large international publishing program. I was involved in the planning from concept through to completion of a range of publications and contributed to brand development of several key products. The position required strong design and typography skills, an exceptional eye for detail, plus strong organizational and project management skills to coordinate and commission external designers, artists, and photographers.
Frederick S.
Sep, 2023
Frederick S.
Aug, 2023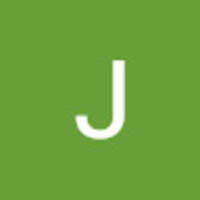 John P.
Jun, 2023
Mitchell G.
Jun, 2023
Bill C.
May, 2023
Sign up to read more reviews
Create a free Reedsy account to connect with Andy and thousands of other publishing professionals on Reedsy.