Overview

Hello,

My name is Stewart Williams. I live in Morgantown, WV. I graduated in 1990 from CSU Chico with a B.A. in Communications with an emphasis in Graphic Design.

My publishing career has spanned over 30 years: from long-forgotten magazines to Art Directing The Rocket, Seattle's premier music magazine at the epicenter of the 90s Grunge explosion.

I carved a path through the freelance book-designer jungle to an art director position at Sasquatch Books, then left the West Coast for the East.

I contracted independently in NYC for clients and publishers all over. I worked part-time for the New York Times Magazine then I moved to Pittsburgh to continue my work in publishing including redesigning Pittsburgh Magazine.

An avid reader, I'm just as interested in what's on the cover of a book as much as what's inside. Stories make a book memorable, but books are truly judged by their covers and first impressions.

MY SERVICES

What I do/don't do:

I design covers, interior layout and typesetting, create EPUBs, project management, advertising, poster design and consulting at an hourly rate. I also do illustration in very specific styles.

My portfolio is really the best indicator of my work, but I'm always up for new challenges. Samples of books you admire help me know the direction you're interested and allows me to see If I'm the right designer for you.

I provide typesetting services and create clean, beautiful interiors for simple-text books like novels and more complex versions seen in gardening books and cookbooks. I will need to know everything you know about your text to make an accurate offer: if your book is text-only or has any specific formatting requirements such as charts, illustrations or photos, footnotes, endnotes, indexes or things of that nature.

I am a strong advocate that EPUBs be as simple and adjustable as possible to fully utilize the font choice and font size options on the device they're read on. Nothing complicated. Let the device do the work.

Project management on my end means I manage the raw book materials from design to press-ready. I deliver the finished book files used to print.

For social media advertisements, you will need to know the size and quantity of each one for each platform. All are different and some take more time to create.

If you request Other Advertising Materials you will need to specify what those are in order to get an accurate quote.

My illustration style is seen on books like Lot Boy and My Virtuous Sister, and Shooting Lessons and Repairable Men.

I don't edit or proofread books. I don't make trailers or websites. I am not a marketing or PR specialist nor offer legal advice.

I have worked with 100s of authors, When it comes to designing and producing your physical book I can ease your fears and help guide you through the process. You and your book deserve it. People are waiting to read it.

I look forward to hearing from, and more important—working with you!

—Stewart
Services
Non-Fiction
Biographies & Memoirs
Cooking, Food, Wine, & Spirits
History
Political Science & Current Affairs
Fiction
Contemporary Fiction
Historical Fiction
Horror
Mystery & Crime
Work experience
• Design, production and consulting services for contractual partnerships worldwide.
• Committed to superior customer and account management.
• Consistent and effective campaigns for optimum marketing strategies.
Clientele: Airbnb, Amazon Publishing, Avalon Publishing Group, Bristol Park Books, Carroll & Graf Publishers, Civic Entertainment Group, Harvard Business Press, Klutz Books, Milkweed Editions, Nation Books, The New York Times, Perseus Books, Pittsburgh Magazine, Quarto Books, Source Books, Sterling Publishing, Storey Press, Sunnyoutside Publishing, Thunder's Mouth Press, Timber Press, Upper Hand Press, Wave Books.
Seattle Metropolitan Magazine
Dec, 2005 — Sep, 2006 (9 months)
• Collaborated with Publisher and Editor to drive profit.
• Proposed and implemented editorial ideas increasing readership and generating ad sales.
• Maintained consistently engaging design integrity.
• Managed and delegated staff of four.
• Monthly issues on or below budget.
• Pro-actively recruited artistic talent.
• Produced and styled extensive photoshoots.
• Photo sourcing, editing and correction.
• Launched inaugural issue.
May, 2003 — Dec, 2005 (over 2 years)
• Annually designed and produced over 25 books.
• Projects consistently on time and budget.
• Recruited top shelf photographers and illustrators.
• Photoshoot art direction and styling.
Dec, 2000 — Dec, 2001 (about 1 year)
• Strategized cover concepts and design with editorial and advertising for peak readership potential.
• Coordinated and designed special sections for maximum advertising sales.
• Recruited dynamic photographic and illustration talent.
• Actively provided design and production support for Art Director.
• Liason between editorial and art departments.
• Coordinated with Production Manager on pre-press.
• Managed and delegated junior art staff assignments.
Dec, 1993 — Dec, 1999 (about 6 years)
• Art directed 125+ bi-monthly issues.
• Conceived issue themes and content with editorial and advertising for greatest market penetration.
• Creative Director for all newspaper content and collateral materials.
• Redesigned newspaper three times.
• Negotiated terms with new printers
• Quality control for pre-press and press checks.
• Recruited and often mentored exceptional photographic, illustration and cartoonist talent.
• Managed and delegated staff of four and interns.
• Managed art staff payroll and art department budget.
• Led company into desktop digital technologies.
• Regular contributing columnist and music critic.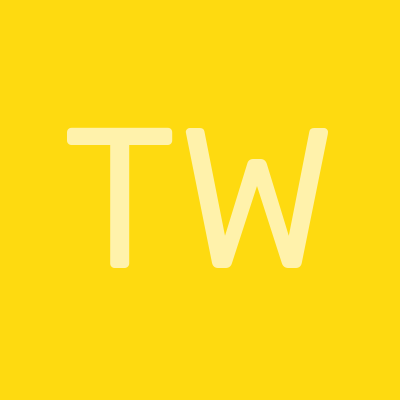 Thomas W.
Nov, 2023
G F.
Nov, 2023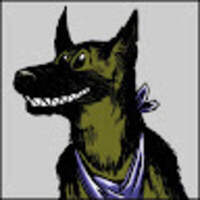 Remus S.
Nov, 2023
Gip R.
Nov, 2023
Bill B.
Oct, 2023
Sign up to read more reviews
Create a free Reedsy account to connect with Stewart and thousands of other publishing professionals on Reedsy.