Overview
Memoir: The Man Who Hacked the World: a Ghostwriter's Descent Into Madness with John McAfee

My writing career began when I was twenty years old. I was in a cafe, painstakingly engaged in the 22nd edit of my first book — a memoir of my travels hitchhiking across country, being homeless in Los Angeles, living with one of America's wealthiest people, and sailing the Inside Passage to Alaska. Beside me, a woman asked if I was writing a memoir.

"I'm trying to," I told her, exhausted.
"May I see it?"
I gave her my laptop. "Sure."

She read. Minutes passed. Long minutes. I pretended I was totally calm while her eyes zipped through the words on the screen. She kept looking at me with wide eyes, then darting back to the computer. I felt undressed. Trying to make light of the whole thing, I said, "Pretty bad, huh?"

She looked at me seriously. "No," she said. "This is very impressive, and trust me, it takes a lot to impress me, kid. How old are you?"

"Twenty."

Her jaw nearly dropped. "Seriously?"

"Yes."

"You're twenty and you wrote this?"

"Yep."

Turns out, this random lady was a legendary novelist who was one of the first in America to be awarded a $1 million advance. She was hugely successful, having been published in over 20 languages. From that day on she became my mentor, and with her support, I went on to secure a job as an editor at a hybrid publishing company, before becoming a full-fledged ghostwriter. My successes have brought me around the world. I've worked with princes, doctors, entrepreneurs, millionaires, billionaires, celebrities, and folks who've suffered abuse and want to empower others. In my experience, it doesn't matter whether you're a wealthy aristocrat or a homeless person on the trash-strewn streets of Los Angeles (as I was, once). If you've got a great story, I want to help you tell it. And by God, I will tell it well.

I'm an obsessive perfectionist, holding myself to a nearly impossible standard. I strive to turn each project into a masterpiece, perfecting the client's voice and using my honed interviewing skills to get to the very heart and soul of the story; telling it in a way that will capture the attention of any audience.

I love ghostwriting. It's not just a career, but a way of life. I always tell people that a great ghostwriter is like a great method actor. Daniel Day-Lewis comes to mind — a man who trained for two years with a professional boxer for one of his films, the end result being that the former champion said Day-Lewis could have gone pro and become world champion himself; a man who literally built the set of "The Crucible" using his own two hands, and who walked the wintry streets of New York in period clothing and caught pneumonia in the film "Gangs of New York." Daniel Day-Lewis doesn't play his characters, he becomes them. In a similar way, I don't just write the stories — I live them.

Services
Non-Fiction
Biographies & Memoirs
Business & Management
Entertainment
True Crime
Fiction
Contemporary Fiction
Historical Fiction
Mystery & Crime
Thriller & Suspense
Languages
English (UK)
English (US)
Work experience
I've had the good fortune to work with some truly fascinating people:
— John McAfee, founder of McAfee Antivirus
— Nicholas Guccione, scion of the Penthouse publishing empire
— Michael Scripps, scion of the Scripps' publishing empire
— the second-bestselling British Kindle author in the world
— a prince who used to hang with the Rolling Stones, the Beatles, and Jimi Hendrix
— (current) the main character of one of the most infamous true crime dramas of the last twenty years, whose life made international headlines and is being turned into a film directed by two of Hollywood's most esteemed directors
What I'm drawn to are remarkable stories, brand-shaping business concepts, and platform-launching books. If you have a story to tell, regardless of genre, I'd like to hear it.
I founded an online ghostwriting platform teaching writers how to get paid to do what they love.
Jonathan L.
Feb, 2022
Vaughn F.
Jan, 2022
Melinda E.
Sep, 2020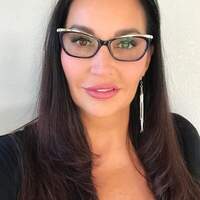 Donna M.
Aug, 2020
Shiden M.
Feb, 2020
Sign up to read more reviews
Create a free Reedsy account to connect with Alex Cody and thousands of other publishing professionals on Reedsy.