Overview
I was an acquiring editor for over ten years with Graphix, the graphic novel imprint at Scholastic. During that time I acquired and edited both single and series titles, and was integral to the shaping of the publishing program for the imprint. Many books that I acquired received starred reviews and sold hundreds of thousands of copies across multiple sales channels.

Since September 1, 2018, I have been a freelance editor and writer, continuing to edit graphic novels for Scholastic and First Second. I have also written the graphic novel adaptations for James Patterson's middle-grade novels JACKY HA-HA!—which is a New York Times Graphic Novel Bestseller—and JACKY HA-HA: MY LIFE IS A JOKE (Jimmy Patterson Books, available 2020 and 2021).

While the primary focus during my time at Scholastic was graphic novels, I also worked closely with other editors on picture books, middle-grade novels, and young adult novels.

Before becoming an acquiring editor, I was with Michael di Capua Books when his imprint was at Disney Publishing and after Michael moved his imprint to Scholastic. It was with him that I had the amazing good fortune to work directly and extensively with Caldecott and Newbery Award-winning artists, including Maurice Sendak, Jules Feiffer, Chris Raschka, Norton Juster, and Natalie Babbitt. Much of what I learned about the art of editing and the critical importance of proper author care came from my time with Michael.

Testimonials
"I worked with Adam for years at Scholastic and I could not have had a better experience. His whip-smart editorial acumen simply made any book I worked on infinitely better, and THE LOST BOY would not have been what it was without him. A good editor is a partner, and Adam is one of the finest partners I've had the honor of working with."—Greg Ruth, New York Times Bestselling Author of THE LOST BOY

"Adam is the reason I've substituted the word "editor" for "story therapist": like a good therapist, he makes an effort to understand your voice, then asks the right questions to guide you to the answers instead of projecting solutions outright. As a result, you'll become empowered to build your narrative to the best version of itself. I can say wholeheartedly that my graphic novel is better than I could have ever imagined it on my own, and saying he's my editor doesn't give enough credit where credit is due."—Betsy Peterschmidt, author of AMELIA ERROAY: CASTAWAY COMMANDER

"If you're looking for an editor to help take your characters and story to the next level then look no further than Adam. I spent eight years working with Adam on six different books (I even dedicated one of them to him). His thoughtful insight and keen story notes helped make each one of those stories better."—James Burks, creator of the Bird and Squirrel graphic novel series

"Working with Adam was an amazing experience. When Adam edited my books MAKING FRIENDS and MAKING FRIENDS: BACK TO THE DRAWING BOARD, he provided so much useful feedback on things from structural issues to character development to picking up on themes and making sure they resonated in the narrative. It felt like he understood my characters and what I was going for, which I really appreciated. On top of that, he's awesome to work with—friendly, professional, and just a nice person."—Kristen Gudsnuk, creator of the Making Friends graphic novel series and the Henchgirl comics

"I've had the pleasure of working with Adam as our editor on all three books in the SPARKS! series and he's been an invaluable member of the team. His notes and feedback helped us in keeping the books focused and his perspective was always very useful and welcome. I hope to work with Adam again in the future and recommend him highly."—Ian Boothby, author of the SPARKS! graphic novel series

"One would be hard pressed as a writer to find a stronger collaborator than Adam in both his enthusiasm and honesty. He has an almost infuriating way of pinpointing a story's weaknesses and while I didn't always like hearing his feedback, it was always offered up with suggestions on how to improve the narrative. As an editor, his notes were, without fail, the right move and made the project that much stronger as a result. Adam is one of the most professional, sincere, and kind editors I have ever had the honor of working with and I very much look forward to any opportunity to collaborate with him again in the future."—Chris Grine, creator of TIME SHIFTERS and the Chickenhare graphic novel series

"Working with Adam on my book THE KING OF KAZOO was a joy. It was my first graphic novel, and his patience and guidance really pulled me through it. The book ultimately earned a starred review from Kirkus, which is a testament to his skill as an editor. Adam's notes shaped my book into a story I am truly proud of."—Norm Feuti, creator of THE KING OF KAZOO and GIL

"I had a fantastic experience working with Adam as my editor. His enthusiasm for my project was matched only by his expert editorial eye and clear communication. Adam was able to suggest very practical ways to improve the pacing and readability of my book, while staying attuned to the heart of the story and always honoring that. Thanks to his edits, I am confident that my book is far better than what it began as, and thanks to his positive nature, the process was quite fun!"—Breena Bard, creator of TRESPASSERS

"I had the pleasure of working with Adam on my graphic novel with Scholastic. He never once got in the way of the story that I wanted to tell, and his feedback consistently improved my book. He critiqued my writing in a way that always built upon what I had created, and always provided ideas on how to approach areas that needed improvement. Adam has a great sense of timing as well, and could immediately identify story elements that felt out of place, and how to evolve those misplaced ideas and turn them into a more efficient and entertaining narrative. My book didn't come alive until I was able to partner with Adam."—Joey Ellis, creator of WOLFIE MONSTER AND THE BIG BAD PIZZA BATTLE

"My artist always makes my stories come alive, but Adam helped me to build a better base from which he will make the magic happen. I learned so much and I can't wait to work together again."—Sharon Thayer, multiple-award winning author of THE STORY OF SANTA'S BEARD and A TOOTH FAIRY NAMED MORT

"Adam was instrumental and motivational in getting my book, VALLEY FLIERS, to a point where it was ready for publication. I came to him with a first draft and he really helped me hone and improve the narrative. I do recommend him highly for authors looking to take their work to the next level!"—David Boito, author of VALLEY FLIERS
Services
Fiction
Action & Adventure
Comics & Graphic Novels
Fantasy
Humor & Comedy
Middle Grade
Picture Books
Science Fiction
Young Adult
Work experience
Since September 1, 2018, I have been a freelance editor and writer, editing graphic novels for Scholastic and First Second.
I have also written the graphic novel adaptations for James Patterson's middle-grade novels JACKY HA-HA!—which is a New York Times Graphic Novel Bestseller—and JACKY HA-HA: MY LIFE IS A JOKE (Jimmy Patterson Books, available 2020 and 2021).
Jan, 2006 — Aug, 2018 (over 12 years)
Acquiring editor for Scholastic's Graphix imprint for 10 years specializing in graphic novels for ages 7-14 in various genres, including single and series titles.
Worked with various artists, including New York Times bestsellers Craig Thompson and Greg Ruth, Jimmy Gownley, James Burks, Kristen Gudsnuk, and Doug TenNapel.
abbey L.
Apr, 2023
Raluca S.
Mar, 2023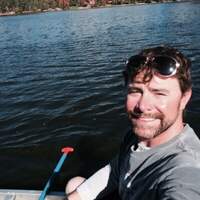 Brian S.
Feb, 2023
Ryan M.
Oct, 2022
L R.
Aug, 2022
Sign up to read more reviews
Create a free Reedsy account to connect with Adam and thousands of other publishing professionals on Reedsy.