Overview
My name is Nate. I'm a full-time syndicated cartoonist, published author, graphic novelist, and children's book illustrator who resides outside Los Angeles, California.

I've worked as an in-house cartoonist for an agency where I created Red Bull cartoons for worldwide advertising campaigns with storyboards, print ads, digital ads, and television commercials. I also have a syndicated series, Break of Day, that is read daily worldwide in print and online. Plus, I'm a published author with my graphic memoir, A FADE OF LIGHT.

My work has appeared in MAD Magazine, New York Times, greeting cards, books, ads, and just about anywhere that appreciates my humor and art. Some of my biggest clients are Disney, Scholastic, and Warner Bros.

Additionally, I'm a proud member of the National Cartoonists Society.

I'm primarily interested in children's book illustration, graphic novels, and cover art. However, I'm open to projects of all kind.

I am looking forward to hearing from you!

Services
Non-Fiction
Business & Management
Children's Non-Fiction
Comics Non-Fiction
Self-Help & Self-Improvement
Fiction
Comics & Graphic Novels
Humor & Comedy
Middle Grade
Picture Books
Certifications
Member of the National Cartoonists Society
Work experience
Jun, 2018 — Aug, 2019 (about 1 year)
A full-time staff cartoonist at Kastner agency in L.A. Writes and creates cartoon concepts for animations, commercials, storyboards, and billboards for clients such as Red Bull.
S. B.
Nov, 2019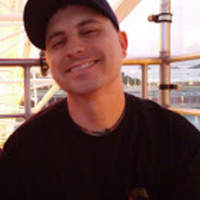 Aaron H.
May, 2019
Julie T.
Dec, 2018
Rob O.
Mar, 2018
John L.
Oct, 2017
Sign up to read more reviews
Create a free Reedsy account to connect with Nate and thousands of other publishing professionals on Reedsy.