Overview
6+ years in business. Over 400 book collaborations. 270+ Reedsy 5-Star reviews!!! :-)
——————————————
A book cover and interior format designer, with many (many!) years of multi-discipline creative experience in graphics, illustration, photography, video & marketing.
Happy working for either print or e-book / digital, I like direct, punchy and – occasionally – intriguing (in my book covers!). Oftentimes my work is character-focussed and photographically-based.
On occasion, some of my work may now include little bits of CGI. (Oh, my giddy Aunt... '.' )
Client-centric, highly collaborative and quality driven: your needs are mine to fulfil (and are normally fulfilled quickly, too).
All of my design offers - whether for e-book, print, or both - always include promotional images such as simulated 3D paperback and hardcover book covers, on-device ebook cover renders. Nice!
I provide full interior formatting services for both print and ebook; whether with cover design or just interiors only. For such work, a first interior proof is normally back to the client within 2-3 working days from receipt of manuscript.
My interior layouts are completely professional in appearance and can include full-image title pages, use of cover fonts for chapter headings (print versions only), drop capitals for starts of chapters and excellent attention to detail and flow. (Psst: ask me for some of my interior samples!).
I can also advise on technical matters, marketing options and even book titles, taglines and back cover blurbs, if needs be.
My motto: always a pleasure, never a chore. *nods*
:-)
Main Book Design Service List:
Any or all of the following services can be commissioned either together, or totally separately from each other (a good example here: if another designer is already doing your book cover design, I'm totally happy to do the interior formatting elements…)
• Print book cover design (inc. paperback, dustjacket hardback and case-laminate hardback)
• Ebook cover design
• Print book interior formatting & design
• Ebook interior formatting & design
• Book promotional images (ie: simulated images of your finished print book or ebook)
Secondary Services:
• Image manipulation, retouching, clean-up and - occasionally - colourisation.
• Maps: I now provide a limited map illustration service, providing authors for simplified maps for narrative purposes. Projects I've recently worked on include both factual historical and fantasy titles.
• Book title, tagline and synopsis feedback: I can provide objective assistance in regards the aforementioned. I've worked on a number of projects where those essential have changed following collaborative discussions.
Author Website Design:
I'm also provide author websites for my book design clients.
These include various pages, image galleries, blogs, contact forms and more.
Website packages include design, hosting and support for the first year, with further annual support available on the site's anniversary.
You can find full details - and examples - of my web design services via my separate Reedsy web developer account:
https://reedsy.com/mark-thomas-webdev
Services
Fiction
African American Fiction
Contemporary Fiction
Historical Fiction
Mystery & Crime
Science Fiction
Thriller & Suspense
Women's Fiction
Work experience
I own and run my own busy book design and media illustration company, providing a full range of services to traditional and self-publishers. Services include interior and cover design, marketing imagery and adaptable author website design.
Aug, 2012 — Jun, 2015 (almost 3 years)
May, 2011 — Aug, 2012 (over 1 year)
Liza L. H.
Sep, 2023
Phillip G.
Sep, 2023
Paul N.
Sep, 2023
ted R.
Aug, 2023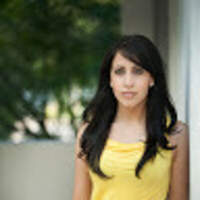 Suzanne A.
Aug, 2023
Sign up to read more reviews
Create a free Reedsy account to connect with Mark and thousands of other publishing professionals on Reedsy.