Overview
Hello!
I'm Cinyee Chiu, a Taiwanese illustrator now staying in Philadelphia, USA. I got my MFA from Illustration Practice MFA in Maryland Institute College of Art.

I usually draw traditionally and later collage them digitally, using gouache, charcoal, pastel, pencil, ink, etc.. I like to play with textures and colors, and have a preference of using warm colors. I always have great interest in book illustration, book cover and children's book. Nature, plants, animals are topics appears a lot in my works.

I enjoy making conceptual illustrations, and continuously working on editorial illustrations sharpen my ability of transferring texts into appealing informative visual stories .I also have experience in character design, making art for board game and animation (see Gallery.) Clients include PLANADVISER, Johns Hopkins Health Review, Nocturnal, Big Fun Idea, ThunderGryph Games, etc.

To work with my clients, I first discuss with them to have a brief idea about the style and feel they want, and then I propose some sketches and style test. You can also point out which of my previous works presents the ideal style, that helps me understand your need.

I can also do animations and gifs. For my thesis picture book project I did a 50s trailer, which I think is a great way to promote the book.
Services
Non-Fiction
Cooking, Food, Wine, & Spirits
Health & Wellbeing
Nature
Fiction
Literary Fiction
Poetry
Short Story
Awards
AAD Outstanding Illustration Artist in Asia 2016
Creative Quarterly 46 winner
The Prize for Illustration 2017
Society of illustrators 60
Illustration West 56
3x3 No.14
2017 Applied Arts Student Awards
Hiii 2016
Portfolio
The summer after graduating from college, 22-year-old Danny Wolinski takes a cross-country US road trip with his friend, Ian Perez, hoping to find the inspiration to reach his songwriting potential, start a band, and avoid student teaching in the fall.Danny is...
read more
To the locals of Johnson City, Tennessee, Dr. John Livingston III is just a normal practicing pain specialist, a son to a well-known defense lawyer, and a husband to a beautiful wife named Hope. John represents the working, American family man, but with his br...
read more
Doug J.
Jan, 2018
Jonathan L.
Nov, 2017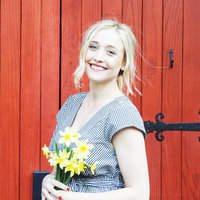 Lauren J. B.
Aug, 2017