Overview
After graduating with a Masters in Creative Writing, I spent 10 years as a freelance writer and editor between shifts as a librarian. I've worked as a magazine editor (food & drink), travel writer, restaurant reviewer and novelist, but my passion lies in tinkering with a manuscript until it's reached its full potential.
Sure, I can spot a typo a mile off and can tweak a sentence until it sings. But I really love tying up intricate plot points, tightening up dialogue and shifting scenes around until the structure of a novel flows. I've provided developmental and copy edits for a number of successful books, including the Rosie Life in Italy travel memoir series by Rosie Meleady, the Aoife Walsh crime thriller series by Val Collins and The Deadly Wedding Cozy Mystery series.
The Creative Writing Masters at Edinburgh University taught me the ins and outs of plot, pace and structure and I love to share this with aspiring and established authors through my developmental edits. Fiction-wise I've edited twisty thrillers, helping with plotting and tension throughout. In non-fiction I specialise in all things travel; guidebooks, anthologies and memoirs.
Services
Fiction
Contemporary Romance
Psychological Thriller
Romantic Comedy
Women's Fiction
Work experience
Proofreading services for web content covering all topics.
Restaurant reviewer for The List magazine in Edinburgh.
Travel, food and drink features written for various magazines and newpapers including Wanderlust, Bradt Guides, National Geographic Food, The Guardian, The Independent, New Zealand Herald and Culture Trip.
Oct, 2018 — Mar, 2022 (over 3 years)
Commissioning and writing food & drink related articles, copy editing and proofreading.
National Library of Scotland
Jul, 2011 — Aug, 2021 (about 10 years)
Part-time librarian in the Archives and Special Collections department of the National Library of Scotland. Research, fact-checking, reference services and curatorial support.
Harper K.
Nov, 2023
David S.
Sep, 2023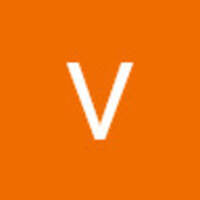 Val N.
Jan, 2023
Rosie M.
Oct, 2022
Z C.
Feb, 2022
Sign up to read more reviews
Create a free Reedsy account to connect with Suzy and thousands of other publishing professionals on Reedsy.