Overview
I am professional illustrator/designer, recently focusing on book illustrations and covers.
I am classically trained in atelier style private schools and learned, art anatomy, perspective, color theory, composition and design. I hold an MA in English Literature. While I never stopped making art, I spent more than 15 years teaching, then about five years ago became a full time freelance designer and illustrator.


MY WORKFLOW
I firmly believe that the key part of the successful collaboration is regular and clear communication between the Client and the Designer. Before I give you a final offer, I love to understand every aspect of the project. In my experience the best is to talk/email and based on our discussion put together a written brief., that contains all the specifications.

What if you are not sure about what you want. Do not worry, I am happy to help you to clarify your needs. I have worked together with seasoned professionals, and first-publishing indies. Feel free to ask any questions, with my guidance we will find the best way to make your book other project stand out.

THE STEPPING STONE METHOD
Depending on the work's complexity here is a simplified one step at a time guideline how I work.
1, Based on our communication we finalize the brief, agree on specifications and conditions.
2. I give you a quota for the job.
3. You accept it, and send the deposit to reedsy.
1. After understanding your needs I will create some sketches that I will send you to review.
2. If you ask for changes, I will implement the changes and send the sketches again to you to review.
3. If the sketches are accepted we proceed to the next step, color version, sample layout, etc.
4. It goes with a lot of back and forth communication and reviews until we finish.
5. You get the final files.

In case of book covers you will get 2-3 different sketches to choose.
In case of 20-24 pages of book illustrations, I will create a story-board with thumbnails. (See example in my photo gallery.

THREE FREE REVISIONS
In general I offer three free revisions. Ideally two of them should happen at the early phase of the job to save time and money for both of us. It is quite normal to have a third/last revision when I am almost ready with the job. These last revisions are usually smaller changes.
What counts as a revision? I am only human, so if I made a mistake and I need to fix it that never counts as a revision.
Further revisions are possible based on my hourly rate.

HOW LONG DOES IT TAKE...?
Each job is different, but see some rough estimates below.
!! Please note, these are general numbers referring to the average time frame that I need from accepting the job to sending you the final files. These numbers do not refer to the actual hours/days I actively work on your project.
Freelancers almost always have a busy schedule, and work on 2-5 projects simultaneously, so you might need to wait until I am able to start, especially if it is a big job e.g.: a series of illustrations. Smaller jobs, a solo illustration a banner, a book cover are easier to squeeze into my schedule.

(Estimates including research, revisions and back and forth communication with you.)
- book cover design - minimum 2 weeks
- book cover design with illustration - 2 - 4 weeks
- 20-24 illustrations for a 32 page children's book - 3 - 6 months
- black and white illustrations for chapter book - 2- 6 months
- one single (simple) illustration - minimum 3 days
- book layout (max 5 pictures) until 100 pages - 1 week
- other smaller design projects like logo, banners, social media cover -1 - 2 weeks

As soon as I know exactly what you need I will be able to tell you a price and the estimated delivery date.


Have a question? Do you need something that is not in my portfolio? Send me a message.
Looking forward to working with you.
Services
Fiction
Action & Adventure
Fantasy
Middle Grade
Picture Books
Young Adult
Non-Fiction
Business & Management
Health & Wellbeing
Medicine, Nursing, & Dentistry
Awards
Eureka Silver Award (for non-fiction children's books by the California Reading Association)
Certifications
MA in English Literature
Five Years Private Studies at Atelier Style Art Studios
Work experience
Jul, 2018 — Jan, 2019 (6 months)
Working on illustrating and designing Yes, I can Listen! picture book.
Feb, 2018 — Jun, 2020 (over 2 years)
As Blue Dot Kids Press is a small publisher my role included looking after book design and production, and occasionally art direction too.
May, 2017 — Dec, 2017 (7 months)
Black and white illustrations and book interior design for chapter book "Toto's Story" Book was published and in 2018. See Scholastic Book Club's 2018 January catalogue.
The second version of the book published by the author Steve Metzger, award winning author of more than 70 children's book is available on Amazon.
Diane G.
Aug, 2022
Lourdes C.
Dec, 2021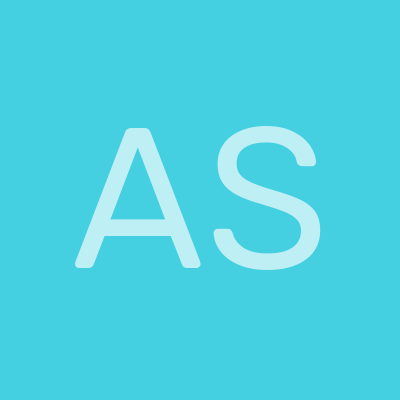 Amanda S.
Oct, 2021
Doris R.
Sep, 2021
Nadia A A.
Aug, 2021