Overview
Hello! It's nice to meet you over the ether. As a book coach and developmental editor, it'd be my pleasure to help you in one or more of these ways:
• Schedule a live 60-minute consultation to discuss whether you should self-publish or find a traditional publisher, whether your idea or manuscript is "good enough," or how transform your concept from idea to book
• Provide a written critique of your book idea, query letter, proposal, or manuscript
• Help you to develop and organize your book idea, query letter, proposal, or manuscript
• Collaborate with you on developmental edits of your proposal or manuscript
• Provide substantive edits and query integration of your proposal or manuscript
I specialize in health, psychology, and wellness self-help books, including ACT, CBT, DBT, mindfulness, and yoga. I've assisted more than 100 therapists, yoga practitioners, psychologists, life coaches, nutritionists, occupational therapists, spiritual guides, trainers, and more in getting their manuscripts polished and published.
My particular strength is in helping professionals organize their thoughts and treatment protocol in a reader-friendly way for a lay audience, especially when it comes to transforming clinical language into everyday words that are accessible to everyone. While all of my clients are experts in their field, many are novices when it comes to writing a self-help book. I help them every step of the way.
I also have experience working on nonfiction feminist and women's interest books, travel guidebooks, gift books, lifestyle books, and cookbooks. I would be thrilled to talk to you about manuscripts in any of these genres as well.
Working with me is straightforward, collaborative, and easy. My work will be finished when you're completely satisfied.
Your project is my priority. I'm looking forward to hearing all about it and how I can help.
Note: I do not work on fiction or memoir.
Services
Non-Fiction
Cooking, Food, Wine, & Spirits
Health & Wellbeing
Parenting & Families
Psychology
Self-Help & Self-Improvement
Certifications
Certificate of Professional Copyediting, UC Berkeley Extension
Work experience
As a book coach and developmental editor, I partner with writers to help them through every step of the book-writing process, from concept through to finished manuscript. I coach authors in not only how to *write* a winning book but how to get it *published.*
New Harbinger Publications
Apr, 2009 — Present
As a developmental editor, I ensure that each manuscript is serving its purpose: to solve a problem, meet the reader's needs, and offer sustainable, effective solutions. I provide each author with personalized feedback on everything from tone and organization to content weaknesses and strategies for resolving them. As a copy editor, I polish and code each manuscript so that it's ready for production.
New Harbinger Publications is an independent, employee-owned publisher of books on psychology, health, spirituality, and personal growth. These evidence-based self-help books help readers make positive changes to improve mental health and well-being.
I copyedit and write award-winning parenting news articles, video transcripts, product lists, expert answers, opinion pieces, and more for, the world's number one digital parenting resource, with content that reaches more than 100 million people monthly. In the United States, 7 in 10 new and expectant moms online use BabyCenter.
Jul, 2006 — Feb, 2017 (over 10 years)
I copyedited more than 100 books for primarily the adult trade and cookbook divisions in the categories of pop culture, art and photography, cooking, crafts, design, travel, parenting, and more.
Chronicle Books is an independent publisher known for producing beautifully designed products, especially unique, on-trend gift books.
Jun, 2006 — Apr, 2019 (almost 13 years)
I worked on nearly 80 lifestyle books, cookbooks, how-to infographics, and more, ensuring a final polish on each manuscript before it headed to the printer, often marking up galleys in Adobe Acrobat Pro.
Weldon Owen produces innovative, richly illustrated books for a global market, specializing in easy-to-read books that are practical, informative, and entertaining.
Seal Press (Hatchette Book Group)
Jun, 2004 — Feb, 2006 (over 1 year)
I managed the editorial flow of roughly 18 books a year written by women for women. These nonfiction titles included travel narratives, essay collections, feminist theory, humor, identity politics, parenting, and more.
Seal Press began as an independent publisher of women writers, making a name for itself in women's studies circles. It now falls under the Perseus imprint, a part of Hatchette Book Group.
Avalon Travel Publishing (Hatchette Book Group)
Sep, 1999 — Jun, 2004 (over 4 years)
I managed the editorial flow of all travel guidebooks in the Foghorn Outdoors series (now part of Moon Travel), as well as worked on individual titles from Moon Travel, Avalon Travel, and Rick Steves to destinations including Panama, Mexico, California, Canada, London, Seattle, Florida, Tokyo, and more. I also edited camping, hiking, and biking guidebooks to more than two dozen destinations.
Avalon Travel Publishing is a leader in travel guidebooks to destinations around the world. It is an imprint of Perseus, part of Hatchette Book Group.
Diane N.
Jul, 2023
Michael J.
May, 2023
Diane N.
Mar, 2023
Jeffrey M.
Dec, 2022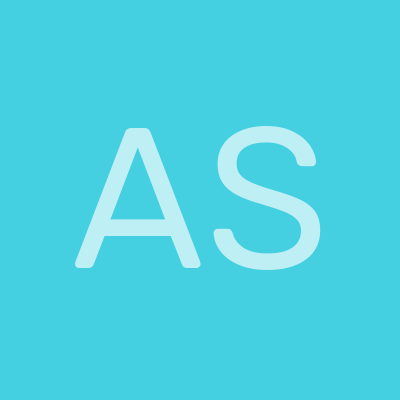 Alicia S.
Dec, 2022
Sign up to read more reviews
Create a free Reedsy account to connect with Marisa and thousands of other publishing professionals on Reedsy.