Overview
Fiction: As a lifelong genre reader, I specialize in fantasy/science fiction and romance. Clients include bestselling authors at Penguin Random House and DAW Books. I love helping authors keep their voice and worldbuilding consistent, and making sure a manuscript looks beautiful and ready for publication!
Nonfiction: I specialize in books in the humanities, including sociology, politics, and entertainment. I'm comfortable with all major style guides. Clients include faculty at UC Berkeley, CUNY, and NYU, as well as writers of behind-the-scenes movie, book, and game guides for Ten Speed Press.
With all projects, I'm a regular and responsive communicator. I want clients to feel heard, and I will meet you where you are, tailoring my services to meet your individual needs. I've worked with writers who have zero experience as well as with writers who have 50+ books under their belts--so feel free to reach out with any questions!
Here's an overview of the services I offer:
COPY EDITING AND PROOFREADING
Let me help get your project ready for publication or submission. I work on fiction of all lengths and levels of completion. I also work on resumes, college and job applications and cover letters, website content, academic articles, professional reports and memos, and full-length books.
I can help with:
Grammar and punctuation
Consistency, including in worldbuilding, invented languages, and other genre hallmarks
Style guide/house style adherence
Clarity, fluency, and flow
Formatting
Cross-references, in-text citations, and bibliographies
Do you need an index for your manuscript?
Has your publisher asked you to meet certain index deadlines and guidelines—but you're not sure how?
Do you want to provide the best reader experience navigating your book?
I can create an index for you, using industry best practices and meeting publisher style guides. I read your manuscript with care and attention, highlighting important topics and terms and organizing them into a complete, intuitive, subject-appropriate index.
Services
Tyler H.
Oct, 2023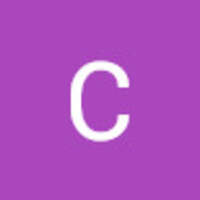 Cogitative T.
Sep, 2023