Overview
Fiction. Self-help and wellness. Health equity. Business leadership. The science of "flow" and peak performance. Diversity. Decisionmaking. Habit and routines. These are some of the topics on which I've collaborated with clients—in books, blogs, Forbes articles, and more.
Every project has a core narrative—its spine, muscle, and heart. My first job is to find that narrative, simplify it, streamline it, polish it. Then, working closely with the client, I build upward and outward from that core. This approach not only ensures that I capture the essence of the project, but am true to the client's own unique voice and vision.
TESTIMONIALS
"Scott doesn't just write. He partners with you and really owns the project as though it were his own. He offers beautiful writing and excellent insight." Priya Nalkur, Founder, The RoundTable Institute
"Scott's ability to weave idea-driven nonfiction with narrative in a creative way makes for a compelling and engaging read. Anyone who has the opportunity to work with him should consider themselves very fortunate." Naz Beheshti, Forbes contributor, and author of Pause. Breathe. Choose.
"Scott brings clarity to a wide range of issues, consistently framing them in surprising and revealing ways." Shannon Berning, Wharton School Press
Services
Non-Fiction
Business & Management
Health & Wellbeing
Political Science & Current Affairs
Self-Help & Self-Improvement
Fiction
Literary Fiction
Paranormal Romance
Short Story
Thriller & Suspense
Work experience
• Ghostwriter for Priya Nalkur, "Stumbling Towards Inclusion: Finding Grace in Imperfect Leadership," (Amplify Publishing: 2024)
• Helped edit "Pause. Breathe. Choose. Become the CEO of Your Own Well-Being" by Naz Beheshti (New World Library: 2021)
• Collaborated with Shayamal Vallabhjee on "Breathe Believe Balance: A Guide to Self-Discovery and Healing" (Pan Macmillan India: 2020)
• Collaborated with Jason Kirsch on "The Millennial Advantage: How Millennials Can (And Must) Be the Next Great Generation of Investors"
• Ghostwrite a regular Forbes column
• Ghostwriting about finance, business and entrepreneurship for clients including Knowledge@Wharton, the online business journal of The Wharton School.
• Website copy, blogs, and think pieces in addition to book projects
Portfolio
Jason Kirsch has good news and bad news. The bad news is that the 2008 Financial Crisis dealt a severe blow not just to our economy, but also to the financial health and readiness of many Americans. Nest eggs and home values plummeted in value. Millennials jus...
read more
Ashley T.
Sep, 2023
David H.
Aug, 2023
Tad B.
Jul, 2023
Jennifer J.
Mar, 2022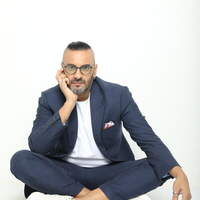 Shayamal V.
Feb, 2020