Overview
I specialize in developmental, line, and copy editing as well as proofing. References available upon request. 3-5 page sample edit available upon request. I do tend to get a lot of requests and book up fast, so just be aware. I love working with authors though. But before I make an offer, I will ask to see at least 30 pages of your manuscript. I am very selective because I want to work with the best.

NOTE: Now booking Fall 2023. First come, first serve. Thanks.

More About Me:
#1 bestselling/Hugo-nominated editor of 21 anthologies and over 200 novels, including Andy Weir's The Martian and books by Frank Herbert, Todd McCaffrey, Angie Fox, and many more. His debut novel, The Worker Prince, received Honorable Mention on Barnes & Noble's Year's Best Science Fiction. He has written for such popular franchises as Predator, Aliens, Monster Hunter International, Aliens vs. Predators, The X-Files, Joe Ledger, Decipher's WARS, and many more. Extensive experience in science fiction (especially space opera and military scifi), fantasy (epic fantasy and urban fantasy, sword and sorcery), horror, thrillers, women's fiction, mystery (especially noir and procedural), western, and nonfiction genres. Author of HOW TO WRITE A NOVEL: THE FUNDAMENTALS OF FICTION.

Services
Fiction
Fantasy
Horror
Mystery & Crime
Science Fiction
Technothriller
Women's Fiction
Young Adult Fantasy
Awards
2x Hugo nominee
National bestseller
Barnes and Noble's Year's Best
Work experience
I have 10 published novels, 4 more in the pipeline, a dozen screenplays, 22 edited anthologies, 30 published short stories, 1 published nonfiction books, and editing credits on numerous novels including those by Andy Weir, Angie Fox, Todd McCaffrey, Frank Herbert, JÁ Pitts, Tracy Hickman & Dan Willis, Kate Corcino, Quincy J. Allen, Mike Resnick, and many more. I have over 30 books out from publishers like St. Martins Press, Baen Books, Titan Books, IDW, Blackstone Publishing, & more. I have worked with both indie and traditional authors in genres that include science fiction, fantasy, mystery, thriller, horror, romance, women's fiction, historical, nonfiction, gaming, and more.
"Bryan is an excellent editor. He worked with me and customized his service to what I needed. He got the job done quickly and thoroughly. I recommend him to any who are interested." ~ Andy Weir, Author (The Martian, Random House 2014)
Mar, 2020 — Jul, 2021 (over 1 year)
I acquired books for the various publications lines, including a mystery line I was Managing Editor for, and also produced SURVIVING TOMORROW a charity anthology for COVID testing kits.
Apr, 2014 — May, 2018 (about 4 years)
I edited books for Wordfire including those for Frank Herbert, JÁ Pitts, Gray Rinehart, Mike Rensick, Tracy Hickman & Dan Willis, Quincy J. Allen, Julie Frost, and many more.
"Bryan Thomas Schmidt shows insight both as an editor and as a reader. He understands stories on several levels, from the big picture to the small details, and he helps the author sculpt the best possible book."~ Kevin J. Anderson, publisher, WordFire Press
Bryan Thomas has 32 reviews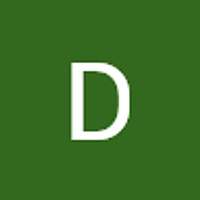 Debra S.
Nov, 2023
Brad B.
Nov, 2023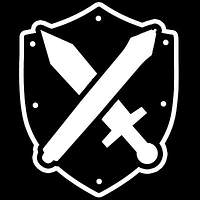 Colin S.
Aug, 2023
Gary G.
Jul, 2023
Giancarlo D.
Jul, 2023
Sign up to read more reviews
Create a free Reedsy account to connect with Bryan Thomas and thousands of other publishing professionals on Reedsy.