Overview
I'm a senior book cover designer with over 7 years experience working in-house at London's most well known publishers; incl. Hachette UK, Bloomsbury. I've worked on best sellers, book club picks and award winners.

Most of my portfolio features Children, Teen and YA Fiction, but I can comfortably work within Poetry, Non-Fiction, and Adult readers.

I love creating concept-led cover art that's deceptively simple. I want to bring the instant impact that piques your interest in a book. As you read and the story reveals itself I like the cover to take on even deeper meaning.

I'm well known for my creative lettering. Check out my website for ways I've used lettering to translate to football kicks, golf strokes and famous lines from detective dramas. I always have my iPad and iPencil with me when watching TV!

My favourite thing is having the title and artwork interact with each other. For one example, my MOXIE cover, I wanted the letters in the title to be knocked off course by the power of the fist! They're the covers that are memorable and achieve the most impact.


Services
Fiction
Children's
Contemporary Fiction
Fantasy
Literary Fiction
Romance
Young Adult
Certifications
BA(Hons) Design–Visual Communications from Dublin Institute of Technology
Work experience
Nov, 2018 — Mar, 2022 (over 3 years)
Working in-house in Children's Fiction Department
Hachette Children's Group
Dec, 2015 — Oct, 2018 (almost 3 years)
In-house Designer on Teen/YA Fiction titles
Dec, 2014 — Dec, 2015 (about 1 year)
Designing book covers for Cookery and History titles.
Dane J.
Dec, 2022
Aquala R.
Mar, 2022
Chris U.
Jan, 2022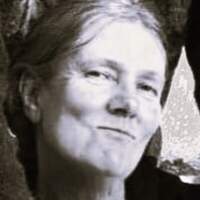 Bena S.
Dec, 2021
Dane J.
Nov, 2021