Overview
I'm an illustrator with a style heavily influenced by classical illustrators such as Arthur Rackham and Elizabeth Shippen Green. My work consists of whimsical and fantasy themes, but I love drawing anything asked of me. My focus in college was for children's publication, but my career has led my work into the epic fantasy, tabletop gaming, and advertising markets. My work was first published in 2014 as a young adult fantasy novel cover and I've since done work for Coca-Cola International, Flaming Tree Publishing and Art Order. I'm open to all illustrative creative projects and I love expanding my skill sets.
I want to make books that inspire people, the way my favorite books inspired me. I love being able to illustrate books because taking the ideas of an author and bringing them to life visually is my favorite part of being an artist. Working one on one with a client to bring the best creative ideas to life is my passion.
My work consists of mixed media. I especially love a combination of graphite, watercolor and digital painting techniques.
Reviews of my work from a couple of authors I had the pleasure of illustrating for:
"Sam was wonderful to work with. She did a custom illustration and typography for a fantasy novel of mine and did an amazing job. I couldn't be happier with the final product; it was exactly what my book needed. She was extremely communicative throughout the process and delivered everything from concept to revisions in a timely manner. I highly recommended her to others looking for an illustrator."
~ James Prince, Author of "The Thief"

"My children's book, "My Little Plastic Bag," has gone on to win several awards and no doubt, Samrae's illustrations have made it a success and helped a lot of children learn more about our planet...I can highly recommend Samrae for illustration work."

~ Sam Love, Author of "My little Plastic Bag"

(full letter available on request)

Services
Fiction
Epic Fantasy
Gaming & LitRPG
Middle Grade
Middle Grade Fantasy
Picture Books
Awards
Silver Medal for Children's Picture Books in the International Nautilus Book Awards 2017
Finalist for the National Indie Excellence Award 2017
Bronze Medal in the 'Environmental Issues' category of the Moonbeam Awards 2017
Certifications
East Carolina University, School of Art & Design - BFA Studio Art/Illustration Concentration
Work experience
This is my Freelance Illustration company.
Brandi H.
Feb, 2021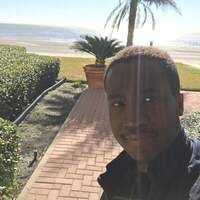 Frank M.
Jul, 2020