Overview
I grew up looking for portals: a window, a wardrobe, a nook behind the stairs – any secret place that might transport me. I was 100% ready for a spin through the cosmos with Mrs. Who, Mrs. Witch, and Mrs. Whatsit, a visit with the elves in Lothlorien, or a ride in the starship Heart of Gold.
As a kid, I understood the power of story long before I could write coherently – I'd scribble tales of far-off worlds (I really, really wanted a Luck Dragon of my own.) Later, as I added Philip K. Dick, Margaret Atwood and Ray Bradbury to my literary diet, I fell in love with the could-be's of science fiction -- what could our world be, if we envisioned things differently?

Growing up in a culturally diverse household, I was lucky enough to devour myths and folklore from all over the world. Stories both reflect and shape culture, and this helped me develop a sensitivity for the way I edit and teach. Later on, it made perfect sense for me to pursue a Master's Degree in Writing for Children and Young Adults from Vermont College of Fine Arts. I became an author, my life's dream. I also became a creative writing professor and editor, after discovering the joy of helping writers unlock the stories inside themselves.
Now I'm the author of over 20 books for people of all ages, including the magic realism middle grade SORAYA series, over a dozen adventure and historical fiction books for Capstone, and a recently sold picture book to Simon & Schuster. I'm so happy that I get to do exactly what I've always done: create worlds for readers to get lost in.
In addition to writing, I also love helping other writers tell their stories! I truly believe everyone has an incredible story to tell. No one else in the world has your very unique, particular vision. I'll offer you honest, supportive feedback that helps you develop this vision. Editing isn't about me imposing my agenda for your book onto you. It's about listening to what you want to say, and finding the best way to help you say it. Whether you're telling a fantasy or contemporary story, I can help you make it vivid and resonant, with compelling pacing, story structure, and stakes. And I can help you create lifelike characters that breathe off the page and ignite readers' imaginations.
I would be honored to be part of your journey. Let's get your story ready to share with the world!
PRAISE FOR SORAYA AND THE MERMAID (Reycraft Books, 2020):
"Action, sea creatures, and a mermaid make this thoughtful adventure a delight." - Kirkus Reviews

"An easy choice for mermaid lovers and any transitional chapter book reader who likes their fiction laced with a bit of magic." - School Library Journal

"Salima admirably centers the importance of valuing personal strengths." - Publisher's Weekly

PRAISE FOR EMMI IN THE CITY (Capstone, 2019):
"Fast-paced intrigue, especially for reluctant readers; there may be a plethora of survival stories, but this one doesn't disappoint." - Kirkus Reviews
"Emmi's story is a powerful tale of immigration, identity, and unity as she and her neighbors come together in the midst of disaster." - A Mighty Girl

PRAISE FOR SALIMA'S EDITORIAL WORK:

"Salima is a timely, thorough, and thoughtful reader whose feedback is both constructive and encouraging—she has a great eye for character authenticity, as well as a talent for asking questions which help develop the plot and its execution. Her delivery is sincere and heartfelt, always looking out for the writer's best interest, and any writer would be lucky to work with her."
-Kayla Olson, writer
"Salima has a gift for getting straight to the heart of my stories and identifying ways to add emotional impact. Her feedback is always thoughtful and insightful, and working with her has improved my writing immensely. After our meetings, I always feel supported, inspired, and ready to take on the revisions."

- Rachel Purcell, writer
"I consider myself fortunate to have received critique feedback from Salima A on several occasions. Salima is incredibly intuitive and her questions never cease to guide me in the right direction. She is also very astute when it comes to identifying big picture issues and offering insight that improves pacing and helps to define the heart of the story. Her compassion and her ability to commiserate as a fellow writer are invaluable assets in the process."
-Shelli Cornelison, writer
"As an editor, Salima reads carefully and thoughtfully–not just taking in the words and ideas in front of her, but also caring and reaching for the intent of the writer, the varied perspectives of readers, and the greater realms of possibilities for the work."
-Lalena Fisher, adjunct professor at Texas State University
"Salima has a keen eye for plot elements, a refined sense of pace and character, and a spot-on ear for dialogue and prose. Most impressive of all, she has the capability of walking in another writer's shoes, sharing their vision, and helping get the most out of a story."
-David Gill, instructor at Vermont College of Fine Arts
"Salima's critiques were deeply insightful. She displayed a real ability to dig beneath the surface text of a work-in-progress and offered helpful suggestions and thoughtful questions that, to my mind, really helped me enhance my manuscript."
-David Hoffman, writer
Services
Fiction
Action & Adventure
Dystopian
Fantasy
Middle Grade
Middle Grade Fantasy
Picture Books
Post-Apocalyptic
Young Adult Fantasy
Work experience
St. Edward's University and Austin Community College
Sep, 2017 — Oct, 2023 (about 6 years)
I taught creative writing and English to graduate and undergraduate students. As a creative writing faculty advisor, I got to mentor grad students through their final Special Projects, helping them develop full fiction and nonfiction manuscripts. I've taught a range of genres, including narrative nonfiction/memoir, creative writing, fantasy, writing for young adults, and writing for children.
For over a decade, I've worked with a diverse clientele in every stage of writing experience, providing thorough critique for all aspects of manuscript development -- from detailed edits to big-picture conceptual feedback. Clients receive honest, constructive feedback on fundamentals like narrative arc, character development, plot structure, and emotional resonance. Genres include fantasy, science fiction, memoirs, contemporary, literary fiction, and children's book manuscripts.
Salima A has been a professional author/illustrator for over seventeen years, and is the author of over twenty traditionally published books for people of all ages. Her first loves are sci-fi and fantasy; she's still looking for that portal! She lives and works in Austin, Texas, home to a wonderful community of writers. If you'd like to read more about her, please visit her website.
Paul K.
Nov, 2023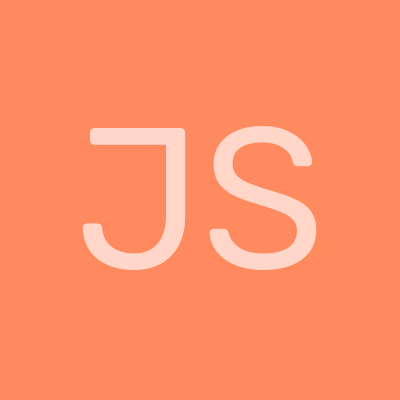 John S.
Nov, 2023
Aisha M.
Nov, 2023
Laura M.
Nov, 2023
K K.
Nov, 2023
Sign up to read more reviews
Create a free Reedsy account to connect with Salima and thousands of other publishing professionals on Reedsy.