Overview
I am a graphic designer and illustrator specialized in book covers design. With thirty years of experience in different fields of graphic design, half of them dedicated exclusively to creating covers for the international publishing market. I offer now my experience and talent creating compelling and original images for self-published works and the wide book, e-book and audiobook market.
Services
Fiction
Action & Adventure
Historical Fiction
Humor & Comedy
Literary Fiction
Mystery & Crime
Science Fiction
Thriller & Suspense
Non-Fiction
Biographies & Memoirs
Technology
Travel
Awards
Singapore Publishers Association BEST COVER 2012 for The Devil's Garden by Nigel Barley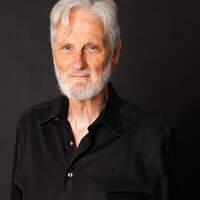 Joe P.
Sep, 2023
Zach H.
Sep, 2023
Alexander S.
Sep, 2023
Kevin B.
Sep, 2023
John F.
Aug, 2023
Sign up to read more reviews
Create a free Reedsy account to connect with Rafael and thousands of other publishing professionals on Reedsy.