Overview
I am an editor and ghostwriter based in New York City. With two years publishing industry experience and over six years editorial and ghostwriting experience, I currently work at Twelve Books, a prestige, boutique publisher of bestselling political, historical, and current events-related non-fiction. I have considerable experience editing war and military fiction and non-fiction, history, memoir, "idea" books, and more.

I am available to assist with everything from book proposals to almost-finished manuscripts. I am thorough, attentive, flexible, and I love a good Pilot G-TEC C-4 fine-point pen. In red, obviously.

Publishing can be a brutal process, but it doesn't have to be. All you need is some deft maneuvering, a solid proposal/manuscript/query letter, patience, and gumption. I've worked with hardened pros and nervous newbies alike, and I love working with them and everyone in between.

PRAISE FOR RACHEL:

"Rachel, please run for high office!"

"One of the best partners you could ever ask for in publishing."

"My god, if I was running a publishing company, I'd hire you immediately based on your carefully considered insights and eloquent writing."

"You're the kind of editor I really work best with: someone who makes suggestions without trying to rewrite the book yourself."

"Rachel really helped me understand the publishing process."

"I couldn't have asked for a better (or nicer) editor."
Services
Non-Fiction
Entertainment
History
Political Science & Current Affairs
Fiction
Historical Fiction
Literary Fiction
Short Story
Work experience
I have managed the production of a number of bestselling titles, including:
• NATURAL CAUSES (NYT Bestseller) by Barbara Ehrenreich
• RUSSIAN ROULETTE (#1 NYT Bestseller) by Michael Isikoff and David Corn
• YES WE (STILL) CAN by Dan Pfeiffer
• OUTSIDE THE WIRE by Jason Kander
• WHO THOUGHT THIS WAS A GOOD IDEA? (NYT Bestseller) by Alyssa Mastromonaco, former deputy chief of staff to President Barack Obama
• DEMOCRACY (NYT Bestseller) by former U.S. secretary of state Condoleezza Rice
• AL FRANKEN, GIANT OF THE SENATE (#1 NYT Bestseller) by former Senator Al Franken
Jun, 2014 — Jun, 2015 (about 1 year)
Boutique memoir ghostwriting service. Regular meetings with the client included extensive interviews, acquiring photographs for inclusion, and gathering other relevant materials to complete the work. Performed all editorial tasks, including multiple, rigorous passes of content and copyediting; worked closely with industry professionals for cover and interior design, resulting in a completed book of exceptional quality for the client's personal use.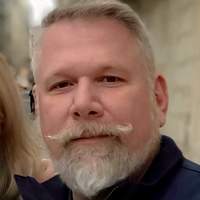 Matt Z.
Nov, 2019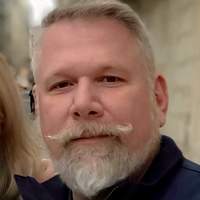 Matt Z.
Aug, 2019