Overview
I can make your book or article the best it can possibly be. Crucially, I can make it publishable. I will not take on any project that I do not think has potential to be published, and worth publishing. So if I quote on your job, that is already a thumbs up.
I have over 20 years' experience as an editor, both in publishing and in the commercial and services sectors. I have worked on a wide range of non-fiction publications, including art books, academic literature, mathematics textbooks and corporate literature. Since joining Reedsy, I have also increasingly developed a specialism in translated fiction and children's illustrated fiction. I have experience of design and illustration, so when editing illustrated books for children I can evaluate how well the text and image jointly tell the story and can guide you to achieve a structure that works.
I offer superb attention to detail with an impeccable approach to grammar, spelling and punctuation. I can improve structure and headings to signpost the reader through more complex documents. I will ensure that manuscripts meet the highest editorial standards of clarity and consistency, and that the text is tailored to the required readership.
I will edit your work using tracked changes and comments boxes. My price will include written feedback in Reedsy, as well as responses to queries you may raise. I always aim to quote competitive rates for the time taken. If my quote should happen to be a little higher than another editor's, you will see the benefit in the quality of the work, as I take enough time to ensure the highest standard.
Finally, just a little footnote to say that I am working part-time as an editor while studying for a PhD. So the deadline I will set myself will most likely be quite generous (to me). I don't wish to over-promise and would rather be realistic about how quickly I can do the work for you. Thank you for your understanding!

Services
Non-Fiction
Art
Biographies & Memoirs
Children's Non-Fiction
Education & Reference
Math & Science
Fiction
Literary Fiction
Middle Grade
Picture Books
Languages
English (UK)
English (US)
Awards
Gloucestershire Libraries Short Story Competition winner 2008
Work experience
Nov, 2016 — Jul, 2018 (over 1 year)
Responsible for editing and checking educational mathematics titles: the Scholastic series of GCSE Mathematics revision guides and the Pearson Power Maths series of primary textbooks and workbooks. Work involved liaison with series editors, copy editors, proofreaders, maths experts and in-house colleagues.
Quality Assurance Agency for Higher Education
Nov, 2010 — Sep, 2016 (almost 6 years)
Responsible for editing and drafting a range of publications related to the higher education sector, including guidance for higher education providers, review method documentation, reports to government, and corporate publications; responsible also for training on writing and editing for in-house staff and academic reviewers.
Dec, 2006 — Dec, 2008 (about 2 years)
Responsible for editing and updating technical publications relating to diesel engines and generating sets and off-road vehicles. Produced power output charts, technical data sheets and corporate and marketing literature.
Projects have included monographs and academic research, mathematics education resources, picture books for children, translated fiction (from German, Italian and Ukrainian), memoirs, and articles/briefings for commercial organisations, ranging from financial services to health and wellbeing. My freelance career, currently fulltime, has run in parallel to, or in between, other editorial jobs over the years.
Rachel Ann Horatia has 17 reviews
Audrone G.
Nov, 2023
Janette M.
Feb, 2023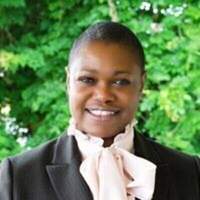 Felita C.
Feb, 2023
Eng S J.
Jan, 2023
Shad M.
Dec, 2022
Sign up to read more reviews
Create a free Reedsy account to connect with Rachel Ann Horatia and thousands of other publishing professionals on Reedsy.