Overview
🚨Now through the end of June, I'll be offering 10% off full editorial assessments and developmental edits.🚨
*Please note: I do NOT work with illustrated material, including picture books*
I have been a freelance editor and reader for former literary agent Sarah Davies (ranked #2 in middle-grade fiction sales) at Greenhouse Literary Agency for over seven years. My editorial work is with chapter books, middle-grade, and young-adult fiction. My clients have gone on to nab agents, sell their books, and even win the Newbery Award.
It is my goal to work with clients in a way that teaches them the whys and hows of revision. What excites me most is helping writers understand the reasoning behind what's working and what may need attention so that they're brave enough to delve into revision. I will be a champion of your story and your ability as a writer to make it shine. I offer approaches to revision but am never prescriptive, always respecting the writer's creative genius and ability to employ changes. I feel if I've done my job well, a client should probably never need my help again because I've given them a crash-course MFA via deep editorial support and/or coaching. I hold an MFA in Writing for Children and Young Adults from the Vermont College of Fine Arts.
Please note: I am a thorough editor who dedicates a lot of time and attention to your story. I am not going to be the least expensive option, so if you're looking for the cheapest quote, please don't inquire.
********************************************************************************
Marissa has been an invaluable freelance editor and second reader for me on a number of occasions, and I value her input highly. She has a very sound grounding in writing craft, but what really stands out is her ability to get straight to the heart of a manuscript's problems and create a clear and comprehensive set of diagnoses, questions and suggestions for the author. Her notes are always very accessible and incisive, but also wonderfully kind and encouraging. She has a real talent for explaining points in an understandable way, while also making you feel that she's a friend who is totally on your side. I've been an editor, publisher and agent for several decades, but I have great respect and admiration for Marissa's abilities. Any author who finds themselves in her generous editorial hands, should feel themselves to be very fortunate.
-- Sarah Davies, literary agent, Greenhouse Literary Agency
Services
Fiction
Coming of Age
Contemporary Fiction
Contemporary Romance
Magical Realism
Middle Grade
Middle Grade Fantasy
Young Adult Fantasy
Certifications
MFA in Writing for Children and Young Adults, Vermont College of Fine Arts
Work experience
Greenhouse Literary Agency
Jan, 2015 — Present
For over eight years, I have read and edited manuscripts for one of the top selling literary agents, Sarah Davies. Not only have I been able to collaborate with her on what makes manuscripts strong, but also in how and why they sell.
Writers Helping Writers website (Angela Ackerman & Becca Puglisi)
Aug, 2020 — Present
I serve as a resident writing coach for the website Writers Helping Writers. Not only do I post craft-based articles, but I also do critique giveaways for its followers. The website's creators, Angela Ackerman and Becca Puglisi, are behind the Writers Helping Writers thesaurus series (The Emotion Thesaurus, The Emotional Wound Thesaurus, and many more) and One Stop For Writers.
I have worked for four years now as a freelance editor with an extremely talented and diverse editor collective to support writers through comprehensive editorial feedback. I do everything possible to give writers both the why in suggesting revisions, but also the how.
Cathy L.
May, 2023
Knabstruppers O.
Apr, 2023
M.T C.
Apr, 2023
Janna M.
Mar, 2023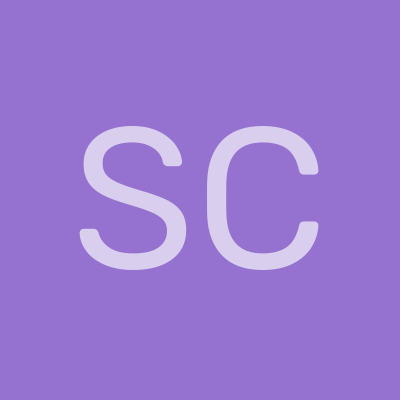 Stacy C.
Mar, 2023