Overview
As a "Big Five" editor of NYT bestselling nonfiction and fiction, I was proud to work with inspiring authors like Isabel Allende, Alice Walker, Neil Gaiman, Cleo Wade, Colleen Hoover, and Kevin Hart. However, I loved working as a lowly assistant at Writers House Literary Agency even more. Why? Because that was where I could spend countless hours digging through the manuscripts of hopeful would-be authors and, on good days, make their dreams come true.
I guess it is fitting, then, that today I work as a publishing consultant. I fully devote my time to helping authors turn rejection letters into offer letters! I can help you during any stage of the process of getting literary representation: from book doctoring and development editing to drafting query letters and book proposals. It would be my absolute pleasure to help you one day see your book on the shelves.
***PLEASE NOTE I am not accepting the following projects at this time: poetry, screenplays, trauma memoirs, and business memoirs.***
_________________________________________
MY SERVICES:
EDITORIAL
-Book Doctoring: An intensive editorial deep dive complete with a step-by-step roadmap to guide your next revision.
-Development Editing: A thorough evaluation of your full manuscript with a focus on big picture revisions including notes on structure, tone, plotting, character development, dramatic tension, etc.
-Manuscript Consultation: During this 1-hour phone consultation, we will discuss first impressions of your work, strengths and weaknesses of the manuscript, high priority areas to focus on for your next revision, and my recommended next steps for the project. You are encouraged to ask any questions you may have about the work and/or the publishing process during this call.
BOOK PROPOSALS
-Nonfiction Book Proposal Writing: Break into the nonfiction space with a professional book proposal that highlights your projects strengths.
-Nonfiction Book Proposal Review: Receive feedback and personalized guidance on your book proposal to ensure literary agents can understand your vision and see your project's potential.
QUERY LETTERS
-Query Letter Writing: Receive a market-savvy pitch that will highlight your book's strengths, sell your author platform, and make your work stand out of the dreaded "slush pile."
-Query Letter Review: Receive feedback and personalized guidance on your query letter to ensure you're putting your best foot forward in the pitching process.
CONSULTING
-1-Hour Publishing Consultation Calls: Navigate the publication process and ask any questions you may have about finding an agent, submitting queries, getting published, and more.
Query Package Review: This service includes a review of your query letter and the first 10 pages of your manuscript, followed by a 1-hour consultation call to discuss my detailed feedback for revisions, first impressions of the work, and recommended next steps to improve your chances of publication.
Services
Non-Fiction
Biographies & Memoirs
Self-Help & Self-Improvement
True Crime
Fiction
Historical Fiction
Humor & Comedy
Mystery & Crime
Thriller & Suspense
Women's Fiction
Work experience
As a publishing consultant and editor, I support potential authors through the process of seeking literary agent representation. With editorial development and agent querying services—including professional book doctoring, query letters, and nonfiction book proposals—as well as consultations on pitching agents and navigating the publishing process, my clients can increase their likelihood of gaining literary representation and, therefore, becoming published authors.
My clients have garnered representation from preeminent literary agencies including Aevitas Creative Management, Levine Greenburg Rostan, Dystel Goderich & Bourret, Stephanie Tade Agency, and more.
As an instructor at Seattle's beloved nonprofit community writing center, Hugo House, I teach Query Letter Bootcamp courses to help writers "think like an agent" as they write winning query letters that highlight their strategic hook, flesh out their author platform, identify their target audience, and more. My former students have seen fantastic results - many receiving offers of representation and full manuscript requests immediately following the course.
Simon & Schuster, Inc. - Atria Books & 37 INK
May, 2015 — Nov, 2017 (over 2 years)
As part of the 37 INK and Atria Editorial teams, I worked on high-profile, New York Times bestselling projects and maintained relationships with acclaimed authors such as Alice Walker, Kevin Hart, Isabel Allende, Thomas Mullen, Taraji P. Henson, Colleen Hoover and more. I built network of international and domestic agents, participated in auctions, and negotiated contractual terms in order to acquire projects on behalf of the company. I performed thorough development edits in a variety of genres such as literary and upmarket fiction (including mystery/suspense and historical), practical nonfiction, memoir, and humor.
Writers House Literary Agency
May, 2014 — May, 2015 (about 1 year)
As the interim assistant to Merrilee Heifetz, I performed extensive editorial work on the manuscripts of both debut authors and existing clients. I evaluated manuscript submissions and utilized my knowledge of the current market to make recommendations for strategic client acquisition.
Jun, 2012 — Apr, 2014 (almost 2 years)
As the first member of a brand new Sourcebooks imprint, I was given many opportunities to grow quickly as an editor and make an impact across multiple departments. I evaluated manuscript proposals across imprints for publication consideration and collaborated with authors in developing trade nonfiction and commercial fiction manuscripts. Due to my strategic sales analyses of trade nonfiction markets, I was charged with building a line of trade study aids titles, and managed project development for their corresponding digital programs. My success in these efforts granted me opportunities to work directly with the CEO and Publisher in building a new junior nonfiction line as well. I served as a ghostwriter for key debut authors and supplied print and digital content, including chapter entries, articles for distribution in major media outlets, and blog posts.
Gaby L.
Oct, 2023
stacy C.
Aug, 2023
Danielle L.
Jul, 2023
Lacy S.
Jul, 2022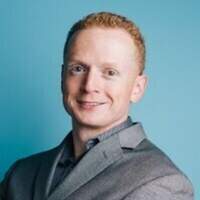 Ryan M.
Jun, 2022
Sign up to read more reviews
Create a free Reedsy account to connect with Lindsay and thousands of other publishing professionals on Reedsy.