Overview
I'm a full-service editor with over a decade of experience in genre fiction ⁠⁠— everything from domestic vampire fluff to sprawling, post-apocalyptic retellings of When Harry Met Sally. I worked as a content manager for four years while editing manuscripts as a side-hustle before realizing that all I wanted to do was work with authors, and I've been freelancing ever since, doing everything from proofreads to line edits and full structural overhauls.
Give me space truckers and haunted houses. Give me gothic romances and werewolf heists and slapstick splatterpunk. I love dialogue that my brain won't stop chewing on hours after I should have already fallen asleep. I love enormous emotions and characters that are extremely bad at talking about them. I'm a sucker for found family, technology doing things that technology has no business doing, monsters doing their best, and enemies-to-lovers romances.
I want to help your story find the piece it's missing and shape it into the thing that got you excited about writing it in the first place. Whether you need someone to get down in the trenches with you and figure out the brass tacks of your story beats, or just need proofreading before you send it out, I would love to collaborate and make something beautiful together. Let's go to work!
--------------------------------------------------------
Here's what some of my clients have said!
"Lillian Boyd's editorial feedback is consistently kind, thoughtful, and creatively nourishing. She's also one of the fastest editors I've ever met. I've worked with her for several years, and have always been amazed at the level of improvement I see in my work after implementing their feedback. Lillian is not only brilliantly insightful; she is quite simply a pleasure to work with." - Sarah Gailey, author of Magic for Liars, The Echo Wife
"Lillian offered insightful suggestions about both big-picture structural edits and fine-grained prose edits, all of which improved my final draft. She is also funny and kind and great to work with, which are essential qualities in an editor." -Felicia Davin, author of the Gardener's Hand trilogy
"Lillian has been a strong editor since the day we first met. She most recently edited a short story of mine ("Gender Reveal Box, 16.95") in the Spring issue of Fireside Magazine, 2021), and her turnaround of edits was quick and they got right to the heart of the story. It's a weird story, but Lillian got the whole scope and got a better ending out of me. Definitely recommended." -John Wiswell, author of "Open House On Haunted Hill"

"On any topic and at any length, Lillian has consistently brought out the best in my work, with a compassionate hand and an eye so sharp the sentences bisect themselves. It's an absolute joy to work with her and I can't wait for our next project." -Julian Stuart, "Papa's Gonna Buy You a Mockingbird," "Hex Code"
"Lillian provided a stellar sensitivity read, with insightful and incisive comments about a central nonbinary character. Working with her was easy and an absolute pleasure." -Nino Cipri, author of Defekt, Finna
Services
Fiction
Horror
LGBTQ Fiction
Romance
Science Fiction
Work experience
I've edited, critiqued, and developed over four dozen manuscripts as a freelance editor since 2019 across a wide variety of genres, primarily science fiction, fantasy, and horror. I've done line and copy edits, full developmental fixes from start to finish, and sensitivity reads.
May, 2015 — Jan, 2019 (over 3 years)
As a content manager, I edited, wrote, and produced daily content for websites under the Internet Brands umbrella, including Fodor's Travel, FlyerTalk, and WebMD. I also managed freelance writers who wrote for Internet Brands and maintained quick turnaround times for publication.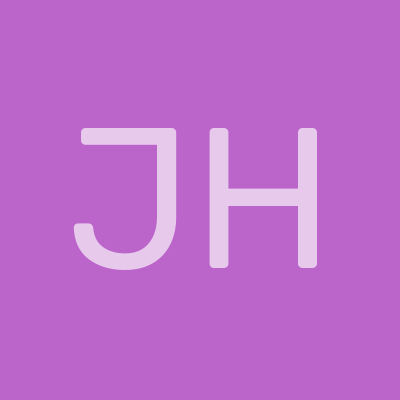 Jacob H.
May, 2023
britany S.
May, 2023
Zelia P.
Apr, 2023
Kenny P.
Apr, 2023
Stephen R.
Mar, 2023