Overview
Genres I work on: commercial fiction, women's fiction (specifically romance and chick lit), young adult/new adult, historical fiction,
and cosy crime.
I am an award-winning editor with more than thirteen years' experience in the publishing industry and have worked in both Canada and the UK on books for the Canadian, UK and US markets. This international experience allows me to bring a truly global perspective to my editorial work.
Most recently I was Editorial Director at Canelo, where I was nominated for Publisher of the Year by the Romantic Novelists' Association
.
I have also worked for HarperCollins, Harlequin and Oxford University Press in a variety of editorial roles, having gotten my start in the industry interning at The Rights Factory Inc. literary agency.
In my work as a freelance editor and project manager I work both with publishers and authors directly - from those just getting their start to New York Times and USA Today bestsellers - and there is nothing I find more thrilling than helping authors find and tell their story.
Every book is different so please do get in touch and we can work out how best I can help. I look forward to bringing my extensive editorial experience and detailed eye to your project!
Services
Fiction
Chick Lit
Contemporary Fiction
Contemporary Romance
Cozy Mysteries
Historical Fiction
Languages
English (CAN)
English (UK)
English (US)
Awards
Finalist, Romantic Novelists' Association Publisher of the Year
Certifications
Ryerson University Publishing Certificate
Honours Bachelor of Arts, History/Political Science
Master of Art, Early Modern History
Work experience
As a freelance editor I offer a variety of editorial services for authors looking to self-publish or prepare manuscripts for submission. I also work for publishing imprints such as Avon, One More Chapter, Head of Zeus, Mills and Boon, Harlequin, and Trapeze.
May, 2018 — Feb, 2019 (9 months)
As team lead for the in-house editorial group, I oversaw all aspects of book development across Canelo's multiple imprints, from acquisition to launch. Commissioning across multiple commercial fiction genres, I acquired nine new authors during my tenure and was nominated for Publisher of the Year by the Romantic Novelists' Association.
Jan, 2013 — Nov, 2016 (almost 4 years)
As a member of the Harlequin series editorial team I acquired, developed, and edited manuscripts, overseeing twenty-three authors producing more than seventy books a year. My success was marked with a Romantic Times Magazine Reviewer's Choice Best Book of the year award, a Ruby award, three RoNA awards, two RITA® awards, and two Koru awards.
Mira Books, Harlequin/HarperCollins
Jun, 2012 — Jan, 2013 (7 months)
As an editorial assistant with Mira Books, a trade publishing imprint of Harlequin/HarperCollins, I worked closely with the executive editor, supporting the publication of New York Times and USA Today bestselling authors such as Robyn Carr, Heather Graham and Bella Andre.
Jan, 2010 — Jun, 2012 (over 2 years)
As an Editorial Assistant on the Acquisitions team I coordinated proposal and book reviews, conducted market research, and read unsolicited manuscripts, recommended those with potential for acquisition.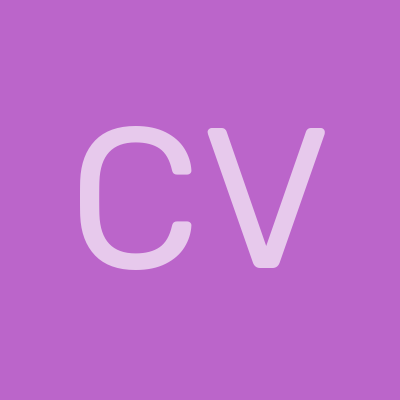 Caitlin V.
Sep, 2022
Lisa N.
Apr, 2022
Lisa N.
Jan, 2022
Sara H.
Jun, 2021
Shun P.
Oct, 2020