Overview
I started at Pegasus Books in the summer of 2014 and had the great opportunity to acquire a number of fascinating titles and work with some incredible authors on bringing their book to the reading public.

For five of my six years with Pegasus, the company's crime imprint was my focus—I love a good mystery! I've worked on a number of subgenres, including neo-noir, more traditional mysteries, and cozy crime, and have had the pleasure of working with fantastic authors like Antony Johnston, William Boyle, S. J. Rozan, Paul Vidich, and Molly MacRae.

On the fiction side, I've also worked on a number of historical fiction projects and select graphic novels. No matter the genre, I'm open to both standalone projects and books in a series. In the nonfiction realm, I've worked on narrative history, biography/memoir, and true crime projects. You can see my full list of projects below.

For nearly two years after my time at Pegasus, I was the novel acquisitions lead and an original novels editor at Tapas Media, acquiring, developing, and editing serialized fiction mostly in the romance and fantasy genres. As of late June 2022, I am now an editor with the Epic Ink imprint at Quarto, working on nonfiction books in the pop culture and entertainment categories.

My reading interests at home are a bit broader than the Pegasus list allowed, so I'd also love to work on science fiction and fantasy manuscripts. I'll read anything having to do with spies, royalty, or Hollywood, real or imagined, and, as an enormous comics nerd, I also enjoy a good superhero tale.

I'm looking forward to hearing your story!

Services
Non-Fiction
Entertainment
History
True Crime
Fiction
Fantasy
Historical Fiction
Mystery & Crime
Thriller & Suspense
Work experience
Edit assigned nonfiction projects in the pop culture and entertainment categories for Quarto's Epic Ink imprint, as well as shepherding those projects through all stages of editorial, design, and production.
Sep, 2020 — Jun, 2022 (over 1 year)
Pitched story ideas for potential development; lead or aided in the development of original novel ideas; created story bibles; and edited novel outlines and weekly batches of chapters.
Dec, 2019 — Jun, 2021 (over 1 year)
Edit fiction manuscripts on a per project basis, delivering a first round of edits and five- to six-page editorial letter and, after author review, a second round of edits and one- to two-page editorial letter.
Apr, 2019 — Aug, 2020 (over 1 year)
Edited five to ten weekly "episodes" of ongoing serialized genre stories, each 1500-2000 words, or developed and wrote a minimum of five weekly episodes, each 1500-1700 words.
Jun, 2014 — Sep, 2020 (over 6 years)
Acquired, edited, and promoted fiction and nonfiction projects across genres and topics by reading and evaluating submissions for potential acquisition, completing multiple rounds of developmental edits and an accompanying in-depth editorial letter, and reviewing author's edits, copyedits, and proofread pages.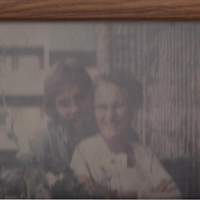 Mark I.
Feb, 2021 Stef D.
Sep, 2020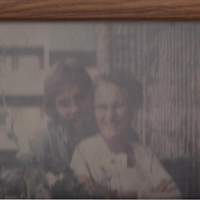 Mark I.
Sep, 2020
Susan F.
Mar, 2020