Overview
I previously worked as an assistant editor at Entangled Publishing, where I was also a proofreader and copy editor. I now work as an editor at Radish Fiction. Previously, I worked as an assistant at Tobias Literary Agency. I've also mentored in writing contests, such as PitchWars. Through those contests, I was able to help several writers secure agents and/or publishing contracts. Some of those writers went on to publish with Candlewick, Scholastic, Harlequin, Little Brown, and Jollyfish Press. I specialize in young adult, middle grade, and adult. I've edited for bestselling authors such as Rachel Harris and Jennifer Shirk.
Services
Fiction
Middle Grade
Romance
Young Adult
Languages
English (UK)
English (US)
Work experience
Sep, 2014 — Nov, 2020 (about 6 years)
Kelly S.
Sep, 2023
Heidi B.
Sep, 2023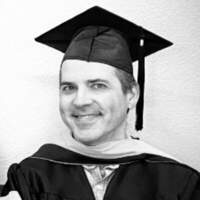 Rich T.
Aug, 2023
Dan S.
Aug, 2023
Maria M.
Aug, 2023
Sign up to read more reviews
Create a free Reedsy account to connect with Judi and thousands of other publishing professionals on Reedsy.