Overview
I write books and op ed articles for businesspeople.
In recent years I have ghostwritten, among other projects, a major autobiography of a leading UK businessman and adventurer; a thought-leading book by a global policy analyst; a "how to" guide on buying small pieces privately-owned land to become your own property developer; a US banking consultant's account of his business and management philosophy; an ex-Olympics sports coach and leadership consultant's account of how he helps clients develop their own personal leadership model; and a series of op-ed pieces on life success and long-term wellbeing by an organisational consultant and personal advisor.
I have five books published under my own name by Marshall Cavendish International: History Lessons (2010), 100 Great Leadership Ideas (2010), Blindsided (2012), 100 More Great Leadership Ideas (2013) and 100 Great Business Leaders (2013). These books have been translated into Chinese, Thai, Indonesian and Korean. History Lessons is in its second edition; 100 Great Leadership Ideas is in its third edition. Ideas from my Great Leadership Ideas books feature in Marshall Cavendish's An Idea a Day and More Ideas a Day. I have also co-authored four books with senior management consultant Dr Mark Powell: My Steam Engine is Broken (2016), Perform to Win (2016), Machiavellian Intelligence (2017) and The Five Principles of Performance Thinking (2019), all published by LID Publishing.
My own op ed pieces have been published in The Huffington Post, The Guardian, Culture University, London's Metro newspaper, History News Network and various HR and management journals. I happily produce 500-2000-word op eds at short notice when an issue is topical and there is an opportunity to place articles with interested media outlets.

As a ghostwriter, I like to make life for the author as easy as possible. Written notes or early drafts are not essential, though always welcome. I talk at length with authors (typically virtually) before beginning to assemble core ideas into a proposed framework. Once this is agreed, I carry out any desk research needed to flesh out and support the ideas and interview any third parties the author directs me to. Then I start writing.

As the project begins to take shape, we revisit each element to reassure ourselves that it tells a compelling story and hooks the reader in at every stage. I pride myself on my versality and on delivering the right tone of voice for every author. I write quickly: once I know what needs to be said, I write several thousand words a day.
I am based in Oxford, UK, but I have worked with authors from all over the USA, from Africa and from the United Arab Emirates.
And I'm a nice guy and fun to work with!
Services
Non-Fiction
Biographies & Memoirs
Business & Management
Political Science & Current Affairs
Certifications
Published works
Member of the Association of Ghostwriters
Work experience
Marshall Cavendish International and LID Publishing
Jul, 2009 — Present
I have five books published by Marshall Cavendish International: History Lessons; Blindsided; 100 Great Leadership Ideas; 100 More Great Leadership Ideas and 100 Great Business Leaders.
I have four books published by LID Publishing co-authored with management and strategy consultant Dr Mark Powell: My Steam Engine is Broken; Perform to Win; Machiavellian Intelligence and The Five Principle of Performance Thinking.
Oct, 2006 — Mar, 2015 (over 8 years)
After founding my own advertising and design consultancy Gifford Creative Services I began to work closely with the founder of Definitely Mably creative services and together we co-founded the digital advertising agency Bluequest.
Feb, 1992 — Oct, 2006 (over 14 years)
Working on BBC Magazines' specialist titles: BBC Wildlife, BBC History and BBC Music Magazines. I was the launch publisher of BBC History Magazine in 2000.
Apr, 1989 — Feb, 1992 (almost 3 years)
Co-founder of the advertising sales consultancy Hughes Roche Gifford.
Nov, 1979 — Apr, 1989 (over 9 years)
In the 80s worked on the commercial side of various national Newspapers: The Guardian, The Star, The Sunday Express and the Mail on Sunday.
Ben C.
May, 2023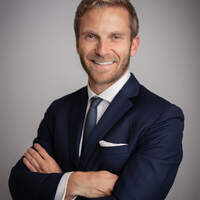 Patrick F.
Nov, 2022
Isabel G.
Jul, 2020
Wayne W.
Jun, 2020
Yael S.
Jan, 2020