Overview
I am a New York Times bestselling Children's Book editor with 15+ years in the industry with my work specializing in Picture Books, Middle Grade and YA novels, such as Suzanne Collins' unparalleled THE HUNGER GAMES series.
Perfecting your story through the editorial process—whether a humorous picture book or something tender and heartfelt, an adventurous chapter book, MG mystery, or riveting teen novel—is truly an exciting stage! This is where you can see your story truly transform. I find great joy in helping you learn and grow as a writer, whether you are new or more seasoned, helping you craft your story with the goal of making it stronger and also more marketable. The art of writing, from character, plot, story arc, voice, pacing, language, and nuances like age range and genre, title and word count, to rhyme or not, are all important considerations. I can also help you learn what it takes to be successful in the industry, like how to pitch your work, if the subject matter and material are marketable, and how you can present it to best represent your work, all a part of what makes a children's story GREAT or not-so-great.
A little about me: After college, I became a Children's Bookseller and was hit with the publishing bug. So, with a few suitcases and a big dream, I moved to New York City and was beyond fortunate to land at Scholastic, where I worked my way up from reading manuscripts in the "slush" pile to editing my own books. During my time there, I edited picture books, MG novels, and teen fiction and nonfiction, and series for all ages, including THE HUNGER GAMES series, which was a life-changing experience for me. I loved every minute of it, but after my third son was born, I knew I needed a change, which included being a mom and shifting my career to something that made sense for my family while still continuing to do the work that I love. Now in Pittsburgh, PA, my hometown, I live with my family of three amazing boys, one naughty Golden Retriever, and a library's worth of children's books that are never shelved alphabetically and never off-limits. I maintain my deep-rooted connection to New York City publishing, as I continue my work with Scholastic, as well as other publishing houses like National Geographic and Wattpad, and several literary agencies; (I edit their authors' stories to prepare them for submission). I find deep joy, gratitude, and satisfaction in my work, which is to share my love and knowledge with others who feel the same passion about writing and children's books as I do. My love for my work is at the heart of every creation, and if you work with me, you will learn that to be true. If you have any questions, please send me a message. I'm happy to answer any questions you may have. Please take the time to read my reviews! Happy writing!
https://blog.reedsy.com/live/picture-book-jennifer-rees/
Services
Fiction
Middle Grade
Middle Grade Fantasy
Picture Books
Young Adult
Languages
English (AUS)
English (CAN)
English (NZ)
English (SA)
English (UK)
English (US)
Work experience
Freelance editor of Picture Books, Middle Grade Fiction, and YA novels, for a range of companies like Scholastic, National Geographic, and Wattpad.
Sep, 1998 — Sep, 2011 (about 13 years)
Acquired and edited a range of titles, specializing in picture books, Middle Grade novels, and teen fiction, as well as non-fiction for all age ranges. My work includes many award-winning and New York Times bestselling titles, including Suzanne Collin's THE HUNGER GAMES series.
Sep, 1996 — Sep, 1998 (about 2 years)
Children's bookseller at a wonderful independent bookstore, hand-selling and curating children's book titles from a range of publishers across all publishing channels.
Jennifer has 1049 reviews
Shari T.
Dec, 2023
Leo L.
Nov, 2023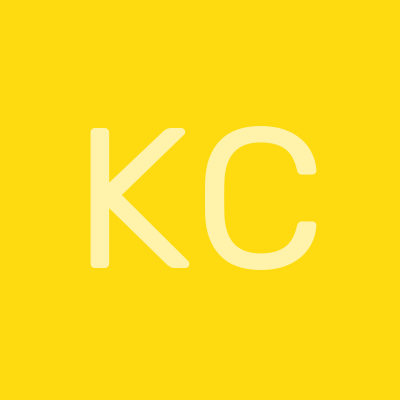 kat C.
Nov, 2023
Jenna R.
Nov, 2023
Marnie M.
Nov, 2023
Sign up to read more reviews
Create a free Reedsy account to connect with Jennifer and thousands of other publishing professionals on Reedsy.