Overview
Editors and agents always want to see your first 10 pages and you've polished them to a high shine. But how does the rest of your book read?

My debut picture book, A FRIEND FOR HENRY, won the ALA National Schneider Family Honor Award in 2020 and the KAC Children's Book of the Year Award in 2019. My book was named a Capital Choice Noteworthy book and a Bank Street Best Children's Book of the Year for 2020.

I have been a professional editor and writer for over 10 years, and have my Master of Fine Arts in Writing from the Vermont College of Fine Arts. I have edited and consulted on picture books and middle grade and young adult novels. I work most comfortably in the sub genres of contemporary, sci-fi/fantasy, historical fiction, nonfiction, and humor. If you want a snarky look at your romance novel, I can give you that too.

When it comes to your work, I offer a deep and thorough critique, targeting elements of plot, structure, pacing, characterization, and agency. I have traveled the path from newbie writer to published author and understand that a truly beneficial critique balances encouragement with straight-forward speaking. I know the struggles writers have--with time, perseverance, and confidence--and I feel sure, that together, we can push through those issues and any others.

Not many freelance editors take on picture books, but I love them. I feel they are one of the most difficult things to write well, and it is my joy to dig in and make every word count.

Besides being a working author, editor, and acquiring reader, I am an accuracy reader specializing in Autism/Aspergers. I taught the 8-week Nonfiction Writers Intensive for Park University and presented at the 2019 and 2020 AWP Writers Conference and Book Fair with the following lectures; Making Light: Humor's Serious Place in Children's Middle Grade and Young Adult Literature; Tone, Voice, and Mood: Not Just for Angsty Teens. Other requested lectures include: Redeeming your Villain; Making Magic; World Building is not just for Fantasy; and Make the Reader your Accomplice.

I am an acquiring reader for a literary agency and two publishing houses. As such, I am the first gatekeeper you need to pass on your path to representation and/or publication. Your work must convince me to let you pass, and your query letter introduces me to your work. Submission guidelines for query letters have varied "dos" and "don'ts," which is why you should always follow the posted requirements on each agency and publisher's website. Writing effective query letters comes down to the skill of crafting the synopsis and providing enticing and memorable plot points in a limited word count. Query letters don't make or break a submission, but they are a first impression, and I can help you make a good one.

Thank you for considering me for your project. I look forward to hearing from you.



Services
Fiction
Action & Adventure
Fantasy
Humor & Comedy
Middle Grade
Picture Books
Young Adult
Awards
ALA National Schneider Family Honor Award
Bank Street Best Children's Books of the Year 2020
Capitol Choices Noteworthy Book 2020
Virginia Reads Selected Book 2021-2022
Arkansas Diamond Book Award Nominee 2022
Flying Pig Grade A Ham Humor Award 2018
Candlewick Picture Book Award 2016
Certifications
Master of Fine Arts in Writing for Children and Young Adults, Vermont College of Fine Arts, (Master's Thesis on Making the Reader Your Accomplice)
Bachelor of Arts in Film, Boston University
Annual One Year Adventure Novel (OYAN) contest and scholarship judge
Work experience
I edit reports, proposals, environmental impact statements, and other documents for a full-service consulting firm. This sounds rather formal and scientific, and it is, and therein lies the challenge. It is my job to help project managers turn their teams' hard work in the field into readable narratives their clients can understand and take action on.
I also edit creative work for two publishing houses. Yes, sometimes I am the one who sends you the long letter that helps you tighten your work before it goes to press.
I have been a writer and freelance editor since 2008. As a working author represented by The Stimola Literary Studio, I understand the process, the pitfalls, and the promise of a writer's path. I offer a deep and thorough critique, targeting elements of plot, structure, pacing, characterization, and agency.
I run a social media consulting firm specializing in teaching social media to authors. I've led workshops and spoken at such events as SCBWI- LA National Conference, SCBWI-NY National Conference, Regional SCBWI events and conferences, and Chicks-Who-Click. I was a founding member of the Social Media Club of Kansas City and was elected their first Advocacy Chairperson.
Jason E.
Apr, 2023
eva F.
Dec, 2022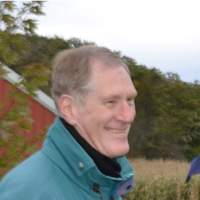 George M.
May, 2022

Daniel S.
May, 2022
John B.
Aug, 2021
Sign up to read more reviews
Create a free Reedsy account to connect with Jenn and thousands of other publishing professionals on Reedsy.