Overview
As an author and attorney, I bring creative and technical expertise to any project. I've edited romance and mystery USA Today Bestsellers, including ONCE UPON A ROYAL SUMMER by Teri Wilson. I've provided comprehensive copy editing to fantasy, urban fantasy, and YA indie authors.
I'm passionate about polishing copy and love working with authors. We'll discuss your project at the beginning to make sure we get your novel ready to publish as soon as possible. I have never missed a deadline while combining high quality with above-average speed to deliver client expectations on time and within budget.
Whatever your preferred sub-genre (fantasy, mystery, paranormal), I can help you and your novel achieve your very own HEA.
Services
Fiction
Contemporary Romance
Cozy Mysteries
Epic Fantasy
Paranormal Romance
Romantic Comedy
Time Travel Romance
Urban Fantasy
Young Adult Fantasy
Work experience
May, 2019 — Oct, 2022 (over 3 years)
I edit and proofread full-length novels to ensure accurate grammar and consistency. I provide sensitivity feedback for indigenous characters and military veteran characters as an enrolled citizen of the Choctaw Nation of Oklahoma and the spouse of a military veteran. I have delivered revisions and edits 100% on time or ahead of deadlines as a contract copy editor and proofreader. Hallmark Publishing announced it will close in October 2022.
I provide freelance proofreading, copy editing, and developmental editing services to indie authors. I'm a member of ACES: The Society for Editing.
I have published six speculative fiction novels as an indie author. I'm represented by Lynnette Novak at the Seymour Agency.
Ann M.
Aug, 2023
Alex C.
Aug, 2023
Alec P.
Jul, 2023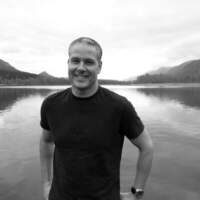 Seth S.
Jul, 2023
Rebecca J.
Jun, 2023
Sign up to read more reviews
Create a free Reedsy account to connect with Jen and thousands of other publishing professionals on Reedsy.