Overview
**As a former children's book publisher I chose, helped develop, and edited stories by Canadian and American authors. The stories we published ranged from pre-k to Young Adult. YA authors were especially fun to work with, perhaps because they gave me a glimpse into the sensibilities of a generation about to come of age.

I have a lengthy experience editing ESL texts. I am sensitive to the specific challenges a writer may have when writing in English as their second language. Sometimes syntax, sometimes vocabulary, or grammar might need a slight correction. More importantly, I am attuned to cultural nuances and always maintain that important 'je ne sais quoi' quality that endows the writing with a distinct flavor. I consider myself an international editor, having resided in cities like Paris, Aix-en-Provence, Berlin, and Montreal. I also lived in Madison, WI and studied at the University of Wisconsin-Madison.

I am comfortable editing fiction for all ages. I have always been an avid reader of world literature and earned degrees in English Literature and Sociology. I am a dual citizen of Canada and the United States where I was born. Authors have told me I am easy to work with, calm, and accessible. I am a discerning reader, so I expect writers to push beyond their boundaries. I cannot wait to work with you!



"I found Jane to be an insightful and sensitive editor in dealing with my non-fiction work. As I'm a neophyte in fiction, I especially appreciate the fact that she catches issues in characterization, in story structure, in continuity, and in emotional content."
Richard Boileau, Montreal Author

'I have really been blessed to have you as an editor, Jane. I have recommended you and Reedsy to a group of children's book authors I zoom with regularly. You are DYNAMITE!"
Mary Jane Overall, Arizona Author


Services
Fiction
African American Fiction
Contemporary Fiction
Middle Grade
Picture Books
Young Adult
Non-Fiction
Art
Biographies & Memoirs
Children's Non-Fiction
Languages
English (CAN)
English (UK)
English (US)
Work experience
Together with my late husband Jacques de Roussan—author, art critic, and historian—we founded a publishing company. In the first few years, we concentrated on art albums featuring Quebec artists. I formed a children's book division in 2005 that emphasized and published first-time children's book authors. The excellent storylines and quality of production were recognized by the wider publishing industry and the Arts Council of Canada in the form of annual grants. Our books often received excellent reviews in Quill and Quire, Globe and Mail, and other major newspapers.
Aug, 1982 — Aug, 1983 (about 1 year)
C.D Howe is a highly regarded think tank based in Toronto for which I edited policy papers and books targeted at Canadian and provincial government leaders and political influencers.
May, 1980 — Jun, 1983 (about 3 years)
As a senior editor, I edited and/or proofread non-fiction books that included tourist and parenting guides.
Jan, 1975 — Jan, 1976 (about 1 year)
I wrote book reviews for The Montreal Gazette which publishes daily. My specialty was contemporary fiction.
Tundra Books/Les livres Toundra
Mar, 1974 — Jan, 1980 (almost 6 years)
Tundra Books is the oldest publisher of children's books in Canada. It is currently the children's book imprint of Penguin Random House of Toronto. Tundra cultivated a long list of Quebec and Canadian painters who created unique stories for pre-schoolers through the middle grades accompanied by their art. I edited and worked with designers on many Tundra books, including adult non-fiction, during my tenure there.

Monique M.
Sep, 2023
Irit B.
Sep, 2023
Moise C.
May, 2023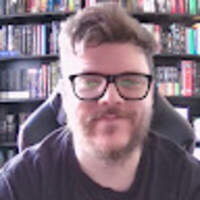 William B.
May, 2023
Payal R.
May, 2023
Sign up to read more reviews
Create a free Reedsy account to connect with JANE and thousands of other publishing professionals on Reedsy.