Overview
When it comes to book PR, I believe that one size doesn't fit all. I offer each of my clients a fresh approach, focused attention, individualized service, and creative insight into the many ways that their book can become a best-seller. I provide highly effective, affordable communications strategies that rival the highest priced agencies. Simply put, I deliver more for less.
My speciality is big idea projects, media stunts and newsworthy features. I am fuelled by a drive to secure the best possible results for my clients.
I am an award-winning publicist and event producer with 17 years' experience managing challenging and high-profile media projects. Recent clients include the BBC, the British Council, Summersdale (Hachette), Wild Things Publishing, Confingo Publishing, Darton, Longman and Todd, SCM Press, Deixis Press, Bench Press and the Space (founded by Arts Council England and the BBC to bring arts organisations, artists and technology together to make great art). Recent authors I haves worked with include Frank Cottrell-Boyce, Katherine Langrish, Dave Haslam, Alison Jean Lester, Jessica Vincent, Nicholas Royle, Toby Litt, Sophie Mackintosh, Jessica Gregson and Rachel Mann.
A graduate of Exeter University and the University of California, I learnt from the best, working as a publicist for Hachette and the BBC. I worked in-house as Publicity Manager for Little, Brown Book Group, as well as for several independent publishing houses. I've had experience working with celebrity authors (including Sharon Osbourne and Goldie Hawn), as well as unknown and debut writers. Later on, working in the BBC press office, I was responsible for corporate communications and events with external stakeholders, from MPs to the leaders of national arts organisations. I also created unique events for BBC Drama, BBC Radio 4 and Strictly Come Dancing.
Digital PR has always been at the heart of my campaigns. I create distinctive and effective digital content for blogs, websites, newsletters, apps and social media.
Services
Non-Fiction
Biographies & Memoirs
Health & Wellbeing
History
Self-Help & Self-Improvement
Travel
Fiction
Mystery & Crime
Thriller & Suspense
Women's Fiction
Awards
Bookseller Award for Original Non-Fiction Campaign
Daily Mail Award for Paperback Original Fiction Campaign
Work experience
I can:
- Devise and execute a promotional strategy for your brand or books.
- Create eye-catching press releases and send them to key media contacts.
- Manage your PR campaign, securing reviews, features and interviews in the national and regional press, radio and television.
- Support you in developing features for the press.
- Plan and assist you in delivering compelling and highly shareable written and visual blog content for use on your website, email newsletters, blog and social media channels. I can also help you to create and manage your online profile.
- Identify and develop brand partnerships for your brand or book.
- Provide author care and talent management.
- Manage author events, publicity tours, press calls and festival visits.

While no professional publicist can ever guarantee coverage in the media, with her knowledge and years of experience she can increase your chances of obtaining publicity in the press, on the airways and across the internet.
PR today is about being inspired, imaginative and having an ability to predict news backed up with fact. It's about identifying the unique aspects of your book, brand or organisation that will catch the attention of journalists and your target audience.
Dec, 2014 — Jan, 2016 (about 1 year)
I managed all the publicity and marketing requirements for this independent book publishing company. Writing press releases and publicity strategies, producing marketing materials, and pitching original and eye-catching features ideas, I achieved press coverage across the national print and broadcast press. I was responsible for all social media feeds, creating digital content and devising promotional partnerships and competitions to increase sales and customer engagement. I left to pursue a freelance career.
Dec, 2012 — Dec, 2014 (about 2 years)
Working as part of the BBC communications, marketing and public affairs departments, I was responsible for external communication and engagement across the north of England. I produced and managed launch events and edited several weekly newsletters in order to communicate BBC policy and promote BBC content to MPs, senior industry figures, columnists and commentators. I advised senior management on the BBC North corporate affairs strategy, producing briefing documents and drafting speeches.
Working within the busy BBC North press office gave me an acute awareness and understanding of reputation and crisis management. I was lucky enough to work with some incredible BBC brands and talent, including Dr Who and Strictly Come Dancing, and across BBC Drama, BBC Radio and on large live events across the country.
Jul, 2012 — Dec, 2012 (5 months)
I managed publicity campaigns for 60 new food, craft, MBS, interiors, humour and gift books, organising authors' press schedules and arranging launch parties. I devised and implemented press strategies across the national media and developed a wide range of contacts across both the broadcast and print media. I became confident at handling media enquiries and pitching ideas to journalists across the national and regional press, as demonstrated by the blanket coverage I achieved each month for my book campaigns. I organised blog tours for individual authors, including a viral video campaign, and edited twitter profiles for the company brand imprints. I also acted as a line manager to the department publicity assistant. In December 2012 I relocated to the north west of England.
Jun, 2007 — Jun, 2012 (about 5 years)
I planned and executed publicity campaigns of a consistently high standard for this commercial book publisher. While I enjoyed working with several celebrity clients, including Goldie Hawn, Ewan McGregor and Sharon and Ozzy Osbourne, it was the publicity campaigns with lesser known authors and books for which I feel most proud. For example, my social media campaign for the book From Notting Hill with Love…Actually generated a huge response from readers, and as a result it became one of the biggest selling debuts of the year.
I managed author interview schedules, events and promotional book tours across the UK with major retailers. Twice The Bookseller trade magazine highlighted my PR campaigns for generating the most press coverage across all book titles published nationally.
I held the department responsibility for online publicity. I created distinct and effective digital content for blogs, websites, newsletters, apps and social media. I was also involved in sales presentations and editorial pitches with authors and agents, creating publicity strategy for company documents. I left in order to take on the additional responsibility of managing a team at Ryland, Peters and Small, an independent book publisher.
Darton, Longman and Todd Ltd, London
Sep, 2005 — May, 2007 (over 1 year)
As publicity officer for this independent academic publishing company, it was my responsibility to create and implement publicity and marketing campaigns for 40 titles a year. This involved designing and placing adverts and producing marketing materials, including a re-design of the annual book catalogue in colour, which I also edited. I also created, edited and managed a new website, contributing to increased sales for the company. I implemented a national campaign for Hostage in Iraq by Norman Kember, which involved negotiating serial with a national newspaper. I also designed an illustrated advertisement which I placed on the London Underground. I was privileged to work closely on promotional campaigns for the then Archbishop of Canterbury, Dr. Rowan Williams. I left to pursue a career in commercial book publishing with Little, Brown Book Group.
Isobelle F.
Jul, 2023
Carolyn C.
Jul, 2022
David C.
Jul, 2022
Daniel I.
Nov, 2021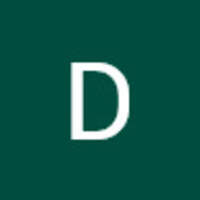 Derek N.
May, 2021
Sign up to read more reviews
Create a free Reedsy account to connect with Hannah and thousands of other publishing professionals on Reedsy.