Overview
I am proficient with all levels of book editing, including developmental editing, line editing, copy editing, and proofreading. My editing skills were first honed as a magazine and newspaper journalist. I work extensively with scholarly authors including at Harvard University, Princeton University, U.C. Berkeley, and the University of Toronto (see list below). My books have been published by Harvard University Press, MIT Press, and Endeavor Literary Press, to name a few.
In April 2023, I completed the developmental editing, copyediting, proofreading and indexing of "Disrupting Racism: Essays by an Asian American Prodigy Professor." This book, published by Endeavor Literary Press, was endorsed by two Nobel Prize-winning economists.
In March 2023, I provided the full index for "A Crash Course on Crises" by Princeton University economist Marcus Brunnermeier, published by Princeton University Press.
In November 2022 I edited and published a beautiful memoir titled "Soldier On: A Woman's Memoir of Resilience and Hope." This book is by an Israeli woman who served in the Israel Defense Forces, became a runner-up in the Miss Israel pageant, and then tragically gave birth to a son with severe disabilities.
In April 2022 Harvard University Press launched "Democratizing Finance: The Radical Promise of Fintech," which I edited for author and Harvard economist Marion Laboure. The book is endorsed by Nobel Prize-winning economists Lawrence Summers and Kenneth Rogoff.
In August 2021 I edited and published "The Resilient Society" by Princeton University economist Markus Brunnermeier. This book made the "Best Books of the Year 2021" list published by the Financial Times in London and was awarded "Best Economics Book 2021" at the Frankfurt Book Fair. It was endorsed by two Nobel Prize winners, Robert Shiller and Angus Deaton.
Also in 2021, I edited "The Pandemic Information Solution: Overcoming the Brutal Economics of Covid-19" (Endeavor Literary Press), by University of Toronto economist and MIT Press author Joshua Gans. I also edited a "In Pursuit of the Almost" by poet Phil Ginsburg.
In July 2021, I edited and published "Writing the Biodrama" by award-winning playwright Dr. Tee O'Neill. The book was endorsed by José Rivera, the Academy Award nominated screenwriter of "The Motorcycle Diaries."
In 2020, I provided the copyediting and proofreading for the MIT Press book titled "Innovation Matters," by Dr. Richard Gilbert, a UC Berkeley economist and former deputy attorney general.
In 2020 I did developmental editing, copy editing, and proofreading on "Bridge the Gap: How Leaders Can Revitalize Broken Organizations," by Michael Rodenberg, and the memoir "Surviving Babies and Toddlers."
In 2019, I edited, among others, "America's Youngest Hostages: The True Cost of Foster Care and Who's Paying for It," by Ian Keldoulis, a contributing writer for the New York Times and Harper's Bazaar.
In 2015, I graduated from the University of Denver Publishing Institute. I hold a master's degree in journalism from the University of Maryland and a bachelor's degree in English from Metropolitan State University of Denver.
As a newspaper and wire service reporter, I worked for the American Journalism Review, Capital News Service, and The Frederick News-Post.
Services
Non-Fiction
Biographies & Memoirs
Business & Management
Economics
Parenting & Families
Religion & Spirituality
Awards
Society of Professional Journalists, First Place Breaking News Reporting
Outstanding Writing and Reporting, the Associated Press
Certifications
M.A. Journalism, University of Maryland, 1993
University of Denver Publishing Institute, 2015
B.A. English, Metropolitan State University of Denver, 1989
Work experience
Independent Publisher
Developmental book editing, copy editing, proofreading
Ghostwriting
Translation (Portuguese to English)
May, 1992 — Sep, 1994 (over 2 years)
Covered local, state, and national politics, the Maryland General Assembly in Annapolis, and state and local education.
Capital News Service (Washington, D.C.)
Aug, 1991 — Dec, 1991 (5 months)
Covered the Supreme Court, Maryland's delegation to U.S. Senate and
Congress, the Maryland General Assembly and federal agencies for nine
daily newspapers in Maryland, AP, and the Knight-Ridder News Wire.
American Journalism Review
Aug, 1990 — Aug, 1991 (about 1 year)
Reporting, writing, editing, fact checking and proofreading for this
national magazine (circulation 50,000).
Jonathan A.
Nov, 2022
Lisa H.
Sep, 2022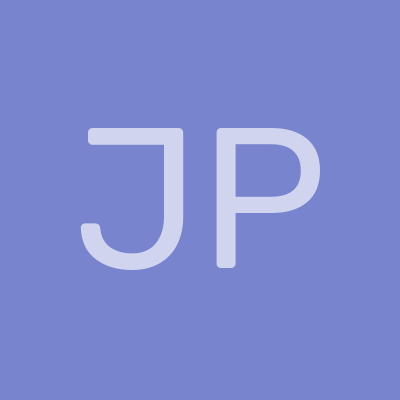 Justin P.
May, 2022
Marsha W.
Apr, 2022
Gary B.
Dec, 2021